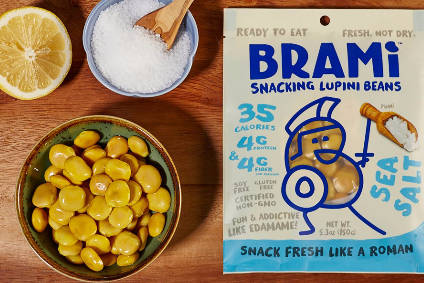 US investment firm AccelFoods is to support six "disruptive brands" it believes can tap into building consumer trends in the country.
AccelFoods, set up in 2014 to invest in start-up companies during the early stage of their operations, said its latest investments "tap into the growing market trends of alternative protein, indulgent snacking and healthy children's nutrition".
The companies include four based in New York. New Pop, which claims to be the "first skinless popcorn", children's food business Kidfresh, lupini beans purveyor Brami and juice maker Mansi.
Gluten-free granola maker The Toasted Oat, based in Ohio, plus Seattle-based SkinnyDipped Almonds, a maker of chocolate-covered almonds, round out the batch of new investments.
AccelFoods co-founder and managing partner Lauren Jupiter added: "These additions to the AccelFoods portfolio exemplify the innovation and disruption that consumers are looking for. We are excited to help propel the next wave of high growth food and beverage businesses."