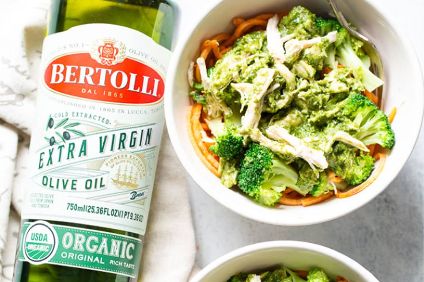 The president and main shareholder of Spanish olive-oil group Acesur has snapped up a stake in indebted multinational peer Deoleo.
Juan Ramón Guillén Prieto, the president and primary shareholder of Aceites del Sur, better known as Acesur, has acquired a 5.07% stake in Deoleo, the owner of brands including Bertolli and Carbonell.
Deoleo has recently completed a rights issue, in part to reduce its debts. In 2019, Deoleo's net debt stood at EUR557.3m (US$625.6m).
Speaking to just-food, a Deoleo spokesperson said the company could not comment on its shareholders but added: "Deoleo's capital increase has been a success and shows the market's support for the company's business plan."
Likewise, Acesur refused to comment on the share purchase, although it confirmed that details of the transaction published by Spanish media outlet ABC Córdoba were correct.
The share purchase, worth an estimated EUR4.5m, means Guillén is now Deoleo's second-largest shareholder behind private-equity firm CVC Capital Partners, which owns a majority stake in the business.
Deoleo generated a loss of EUR10.6m in 2019, much-reduced from the loss of EUR291m booked in 2018.
EBITDA increased 79.5% to EUR27.7m, which Deoleo described as "a turning point" for the business.
Sales volumes were up 3%, although revenue declined 7.2% to just under EUR562m. Deoleo said it had seen a 20% fall in raw-material prices.
Acesur's best known olive oil brands include Coosur and La Española. In 2019, its turnover was EUR602.5m, down from EUR635m the year before.
The company, which is 80% owned by the Guillén family, generates about 75% of its turnover from the sale of bottled oil. Around half its production is exported. It also sells sauces, vinegar, seeds, bulk oil and oil by-products.