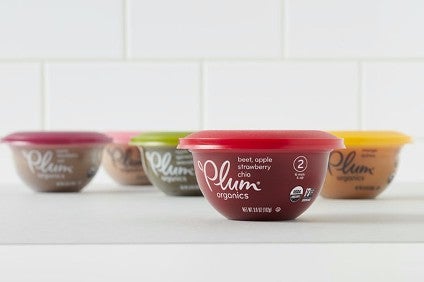 Daniel Loeb, the activist investor, has sought to put more pressure on Campbell Soup Co.'s board, insisting the US group has been hit by management "blunders" and could "attract multiple buyers".
Loeb's US investment firm Third Point, which holds 6% of Campbell's stock, has been critical of the food manufacturer's performance and has reportedly been pushing for a sale of the business.
Third Point has attracted support from fellow investor George Strawbridge – a Campbell family member and board director. Strawbridge's mother was the daughter of Dr John Thompson Dorrance who owned Campbell. He has been a member of the Campbell board of directors since 1988.
Loeb's scrutiny of Campbell came after the Pepperidge Farm snacks and Prego sauces owner announced in May it would review its business, a move made alongside the departure of president and CEO Denise Morrison after seven years at the helm. Morrison's exit came after a third-quarter loss , before interest and taxes, of US$475m and a profit warning. Campbell has also struggled to get its sales growing in the US, while there were questions about its December acquisition of US snacks group Snyder's-Lance.
In August, Campbell announced the results of its review, including plans to sell off its international and fresh foods operations to focus on the company's key North American market.
However, Loeb is said to believe the review does not go far enough and today (1 October) issued a proxy statement with the US Securities and Exchange Commission to replace Campbell's board with a slate of new directors, including former Hostess Brands chief executive Bill Toler and Kurt Schmidt, the ex-CEO of US pet-food business Blue Buffalo.
The filing comes ahead of a planned Campbell AGM, although the company has yet to publish when the meeting will be held. In a letter to investors, published today, Loeb said: "During this proxy season, you have an opportunity to vote for new, energetic, shareholder-aligned leadership – known as the independent slate – and replace Campbell's entrenched board of directors, who we believe made a series of strategic mistakes and operational failures that have destroyed the value of your holdings.
"We want to work with you to help reverse Campbell's deteriorating performance, regain your lost investment, and put this important American company on a new path of growth, innovation, and profitability.
"Over the past twenty years, shares of Campbell have barely appreciated. $1 invested in Campbell in August 1998 is only worth $1.34 today. That same $1 would be worth $4.43 if you had invested in the S&P 500 or as much as $16.37 if you had invested in one of Campbell's competitors like Hormel."
Loeb added: "The dismal stock performance is a report card on the company's leadership, which has made a series of blunders. We believe the past year has been particularly disastrous. Campbell's key brands are rapidly losing market share. Its leadership drastically overpaid for bad deals that saddled the company with way too much debt. Earnings per share in the most recent quarter were down more than 50%. To make matters worse, the company has no permanent CEO and is being run temporarily by a board member who has no food or beverage experience."
Asked for a reaction to Third Point's announcement, Campbell pointed to its plans as set out in the results of its review.
"On August 30th, following a comprehensive board-led strategy and portfolio review, Campbell announced a clear and executable path forward to maximize shareholder value," the company said in a statement.
"The board considered all options during the review, including selling the company. The board is confident that this plan is the best path forward for Campbell at this time. Management is focused on implementing the plan and setting the foundation for sustainable, profitable growth in fiscal 2020 and beyond. Importantly, the board remains committed to evaluating all strategic options to enhance value in the future."