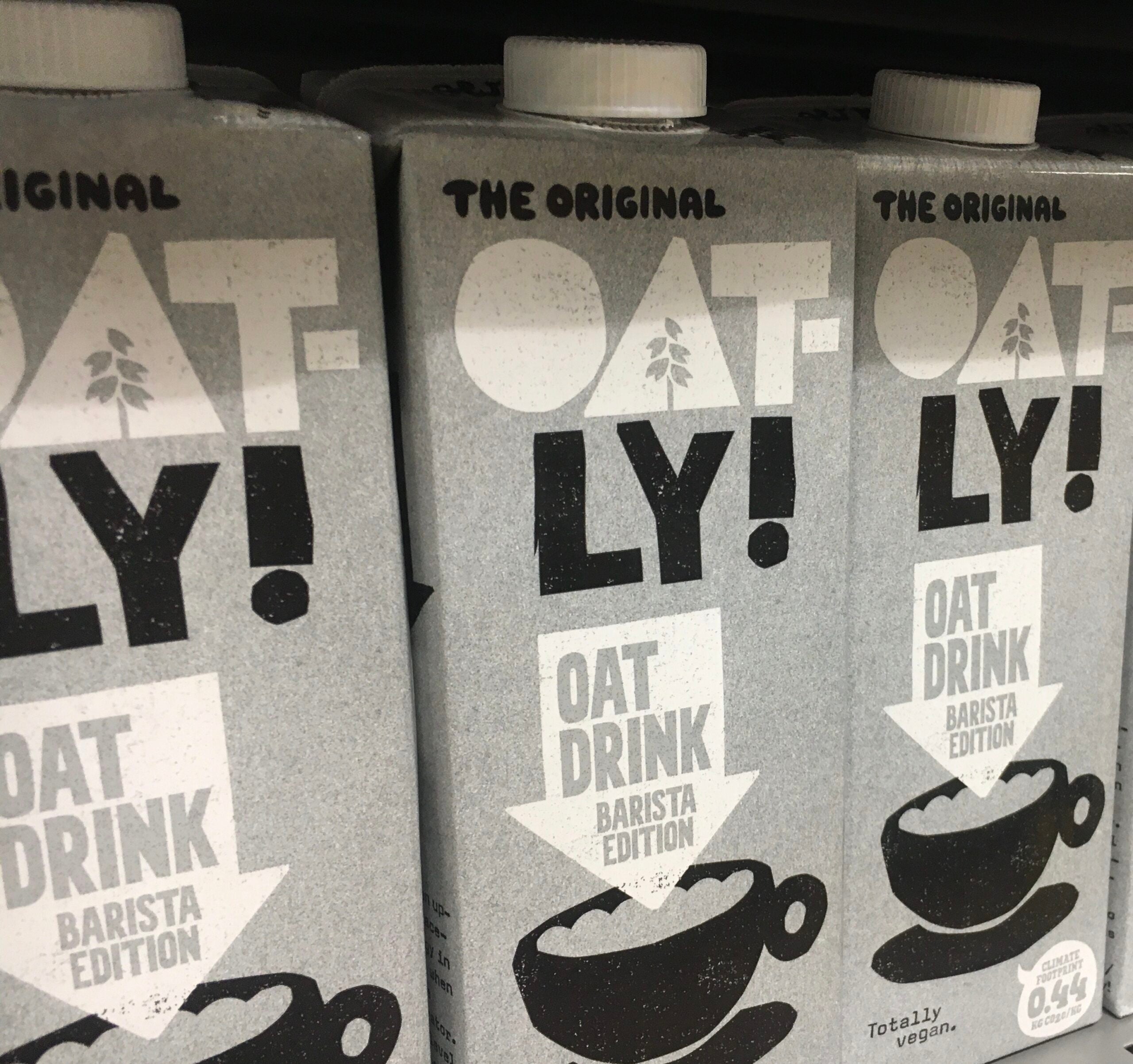 Spruce Point Capital Management has published a 128-page dossier heavily criticising Swedish plant-based milk producer Oatly, which went public in the US this year at a suggested US$10bn valuation.
Some of the New York-based asset manager's grievances range from claims related to accounting weaknesses, an overpriced valuation, market-share losses, issues with capital investment and a suggestion the oat-based drinks category has matured to the detriment of investors.
Founded by former Wall Street investment banker Ben Axler in 2009, Spruce Point describes itself as "an industry-recognised research activist investment firm" with a "track record of exposing stock promotion with insightful short-selling opinions in the food and consumer space."
The report read: "There is long-term potential that Oatly faces insolvency when investors realise that the oat milk food fad has matured and interest in funding money-losing businesses wanes.
"As such, we believe Oatly will sorely disappoint investors and will never achieve profitability."
Based in Malmo, Oatly is known for its Oatmilk and Oatgurt products among others, and is present in 20 countries including the UK, the US and Australia. It has received backing from a number of investment and private-equity firms, most notably New York-headquartered Blackstone Group, which acquired an undisclosed stake in Oatly last year following a $200m investment round from a group that featured a host of celebrities such as the rapper Jay Z.
In its prospectus to mark the IPO earlier this year, Oatly stated revenues of just over $421m and an operating loss of $47m. Net income was reported as a $60.3m loss.
In response to the allegations, Oatly said in a statement provided to Just Food: "The company is aware that a short seller is making false and misleading claims regarding the company. This short seller stands to financially benefit from a decline in Oatly's stock price caused by these false reports. Oatly rejects all these false claims by the short seller and stands behind all activities and financial reporting."
The shares stood at $19.34 on the Nasdaq exchange as of 10:34am in New York today (16 July), close to the IPO pricing of $17 and almost flat compared to the market debut price.
Spruce Point's report led with an executive summary, noting: "Spruce Point has assembled significant evidence to suggest that the walls are collapsing on Oatly's ambitions to dominate the oat-milk market. While investors are enamoured with its sales growth in the plant-based food fad, and its commitment to ESG practices, we believe they should be focused on its loss of market share in Sweden and the US, minimal barriers to entry, lack of competitive advantages, rising commodity input costs, and supply challenges created partly through poorly planned production facilities."
It continued: "In addition, we believe investors are not focused on multiple accounting and financial control weakness which we believe have manifested in revenue and gross margin overstatement of 640bps. Our concerns are documented by former employee interviews and glaring signs of projected capex inflation running 77% higher than historical costs after Oatly has churned through three auditors in six years.
"Oatly's valuation has mysteriously ballooned nearly 6x since a $200m investment by Blackstone in July 2020 despite our evidence pointing to market-share loss. Oatly is trading at 17x '21E sales and 75x adjusted gross profit and a $12bn valuation (57% of the 2025 total projected non-dairy milk market). We believe its valuation is unsustainable and will end poorly for new investors."
In conclusion, the asset manager said: "Spruce Point is calling for the board to hire an independent forensic accountant to open an investigation to evaluate our claims. We see 30%-70% intermediate downside risk as it fails to achieve lofty targets baked into its valuation."