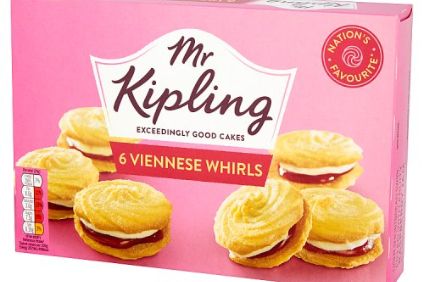 Oasis Asset Management, an activist shareholder in Premier Foods, has denied it is planning to sell its stake in the UK manufacturer.
London's Evening Standard newspaper, quoting unnamed sources, reported Oasis is looking to sell its 10% stake after Covid-19 sparked a sales boom at Premier, which owns brands such as Mr Kipling, Oxo and Sharwood's. Fellow activist investor Paulson & Co, which holds a 6% stake in Premier, is "likely to follow suit", the publication said.
According to the newspaper, Oasis and Paulson "quietly sold 15 million and 10 million shares respectively last month".
But in a statement sent to just-food, Oasis said: "We are committed, long-term investors in Premier Foods and have every intention of remaining committed, long-term investors.
"We look forward to enjoying the benefits of the improved performance and profitability as the company continues to implement its strategic goals under the new management team."
The shareholder duo successfully fought for a management and strategy shake-up at Premier which saw chief executive Gavin Darby leave the company and its picks joining the manufacturer's board.
They have previously pushed for the sale of under-performing assets but Premier has seen many of its brands prosper during the coronavirus crisis with shelf-stable sauces and stocks appealing to consumers stuck at home with more cooking time on their hands and tinned goods attracting those who want to keep their cupboards stocked.
Japan's Nissin Foods Holdings remains Premier's biggest shareholder with a 19% stake.
just-food has also asked Paulson for a response to this story.
Read just food's analysis – Premier Foods' progress – five things to learn from FY results and management outlook