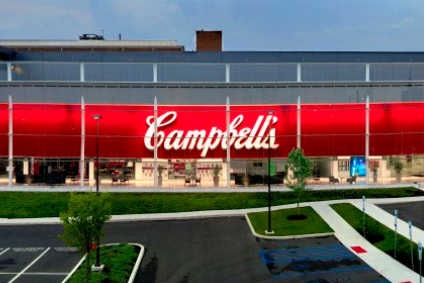 Activist investor Daniel Loeb's hedge fund Third Point has reportedly demanded access to Campbell Soup Co. records, including board meeting minutes and financial documents.
Reuters is reporting Third Point, which is trying to change the make-up of the US soup maker's board in an attempt to instigate radical change – possibly involving a sale of the business – has given Campbell five days to provide it with access to several, typically confidential, documents, pertaining to its recently completed strategic review, its mergers and acquisitions activity and the succession planning for its chief executive role.
In the letter demanding to see the documents, the hedge fund cites a New Jersey statute that gives shareholders the right to review company documents, provided they demonstrate a "proper purpose" for looking at the records.
Third Point owns 5.65% of Campbell and has the support of some other shareholders in its attempt to force meaningful change at the company but it faces a hard struggle as descendants of former Campbell chairman John Dorrance own a combined 42% stake in the company.
Today, Campbell sent a letter to shareholders ahead of its annual meeting on 29 November urging them to back the existing board.
The letter summarises the results of its board-led strategy and portfolio review and the "significant actions that are underway to focus Campbell's portfolio, improve performance and maximise shareholder value".
It also highlights the "strength and experience" of its directors and management team and discusses why it believes Third Point's actions are not in shareholders' best interests.
"Its proposed nominees lack the required skills and expertise to oversee a public company like Campbell and its iconic brands," it said.
On Monday (1 October) Loeb sought to put more pressure on the Campbell board, insisting the company had been hit by management "blunders" and suggesting it could attract "multiple buyers".
Loeb's scrutiny of Campbell came after the Pepperidge Farm snacks and Prego sauces owner announced in May it would review its business, a move made alongside the departure of president and CEO Denise Morrison after seven years at the helm.
Morrison's exit came after a third-quarter loss, before interest and taxes, of US$475m and a profit warning. Campbell has also struggled to get its sales growing in the US, while there were questions about its December acquisition of US snacks group Snyder's-Lance.
The recently announced results of its review saw Campbell reveal it will concentrate on its core products and its domestic market while ditching its fresh food and international arms.