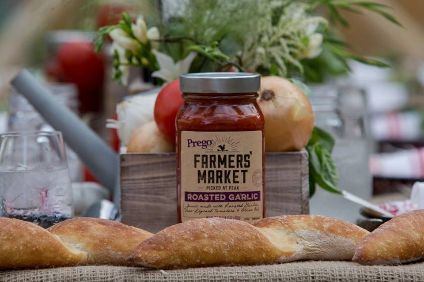 Third Point, the US investment fund pushing for change at Campbell Soup Co., has hit the food giant with legal action.
The activist investor, which has built a stake in Campbell and is calling for radical change at the business, has accused the soup-to-snacks maker of misleading shareholders about the qualities of its directors and how it had executed a recent strategic review of the business.
The legal action is the latest twist in a fractious battle over the future direction of Campbell, which saw Third Point join its shareholder roster this summer and criticise the business' performance.
A review of Campbell's operations, carried out by its existing board this summer, failed to win over Third Point, which is reported to favour a sale of the business and has put forward candidates to replace the company's directors.
Campbell has its annual shareholder meeting slated for 29 November, at which the company's shareholders will vote, among other things, on the make-up of the manufacturer's board.
In the suit, filed at a court in Campbell's hometown of Camden, New Jersey, Third Point said the Lance crackers maker and its board "breached their fiduciary duties to Campbell's stockholders by withholding material information critical to stockholders assessing how to vote at the company's annual meeting".
Third Point has asked the court to stop Campbell from holding the shareholder meeting until the company corrects information on the board, including on the business interests of director Bennett Dorrance.
The director is one of three heirs of John T. Dorrance, a chemist who invented condensed soup, who sit on the company's board. Together, the three directors own 37% of Campbell's shares.
Campbell told just-food it is "vigorously contesting the Third Point lawsuit".
According to a filing with the US Securities and Exchange Commission earlier this month, Third Point owns 6.98% of Campbell. The filing to the SEC also revealed three of Third Point's nominees to Campbell's board have stakes in the soup giant: Lawrence Karlson, Michael Silverstein and William Toler.
Earlier this month, Third Point also demanded access to Campbell's records, including board meeting minutes and financial documents.
Two weeks ago, Campbell wrote to shareholders ahead of its annual meeting urging them to back the existing board.
Campbell criticised Third Point's nominee selections, including George Strawbridge Jr., who is also a descendant of the John T. Dorrance. He has disclosed a 2.7% in Campbell and has partnered with Third Point in its campaign.
Campbell said: "Despite criticisms of oversight at Campbell, Third Point nominated George Strawbridge, Jr., who retired from Campbell's board at the age of 72 in 2009, with a tenure that spanned more than 22 years, and Lawrence Karlson, who served on the board as recently as 2015 and supported many of the acquisitions that Third Point is now criticising."
The company followed up that letter with another to investors yesterday, in which chairman Les Vinney urged shareholders to back the current board and its bid to turn around the business.
"Third Point has failed to articulate a cogent plan to run the company. In fact, it has not provided any new ideas to enhance shareholder value. Third Point's talk of an 'operational turnaround' and a 'proper strategic review' is a charade. The truth is that Third Point is only interested in pursuing an immediate sale of Campbell," Vinney said.
"Unlike Third Point, the Campbell board of directors is unified and committed to maximising value for all Campbell shareholders. We are confident in the new strategic direction we detailed on August 30th and strongly believe that our plan to improve the focus and financial performance of the company is the best path forward at this time."