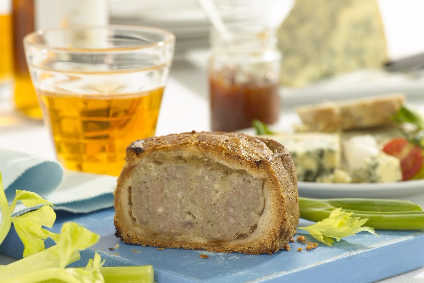 Addo Food Group, the UK convenience food maker, has secured its first listing at a major UK supermarket for its Tottle brand.
Sainsbury's is to stock two "luxury" pork pies sold under the Tottle brand.
Addo first launched the Tottle brand last year and has been selling four pork pie SKUs online through a website for the brand.
However, two of the products – The Real McCoy and a pork and Long Clawson stilton pie – have secured the listing in Sainsbury's. The Tottle pork pies have a recommended retail price of GBP3.75 (US$4.64).
There were also be two sausage roll products sold under the Tottle brand on sale at the retailer.
"The commercial listing into Sainsbury's follows their brand plan to launch their pies and sausage rolls in the autumn season, which Tottle felt was more appropriate than any other time of year," a spokesperson said.
In a statement, Tottle brand manager Sam Benjamin said: "We take great pride in our premium ingredients and this gives a chunkier texture and much larger flavour which shows through our luxury combinations."