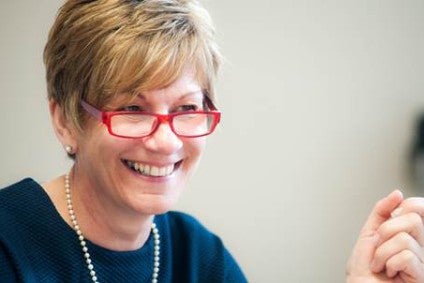 UK-based savoury snacks maker Addo Food Group has promoted Deborah Bolton to chief executive after existing CEO Chris Peters took the decision to step down.
Bolton's appointment will take effect immediately, the company said in a statement. She has been promoted from the position of joint chief operating officer, a role she shared with Mark Hodson.
Nottingham-based Addo was known as Pork Farms Group until 2015, before changing its name following the acquisition of Kerry Group's chilled savoury business. Bolton previously served as divisional managing director at both Riverside Bakery and Dorset Foods, business units of Pork Farms.
Bolton commented on her new assignment: "I am proud to be leading a company that encourages progression and ambition amongst its employees and challenges industry standards with successful female-led teams. Our focus will remain on being category leaders and serving our customers, suppliers, staff and stakeholders to continue to develop long-term growth."
Former CEO Peters will operate as a non-executive member to oversee the firm's business activities during the handover, taking an "active" role in the company, which supplies sausage rolls, pies and quiches to retailers and foodservice outlets.
Addo has another four UK business sites under its fold to add to Riverside Bakery and Dorset Foods: Tottle Bakery, Spalding Bakery, Palethorpes Bakery and Poole Bakery.
In 2017, private-equity firm Vision Capital sold Addo to peer LDC and investment fund Fullbrook Thorpe Investments. Vision Capital had been Addo's owner since 2007.