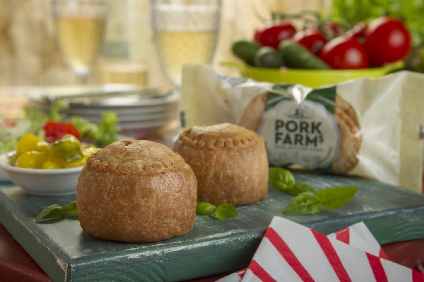 UK convenience food maker Addo Food Group has been sold to private-equity firm LDC and investment fund Fullbrook Thorpe Investments.
LDC, a subsidiary of UK banking major Lloyds Banking Group, said today (20 April) Fullbrook Thorpe had "invested alongside" it in the secondary buyout of Addo from another UK private-equity firm, Vision Capital. Details of the transaction have not been disclosed.
LDC said Notthingham-based Addo, which owns brands including Pork Farms, Wall's, Millers and Bowyers, will continue to be led by its existing management team, headed up by group MD Chris Peters.
LDC's head of new business Andy Grove and investment director Victoria Marcer will join the Addo board as non-executive directors. Paul Monk, who is non-executive chairman at UK firm Seabrook Crisps – another business in which LDC has an investment – will also join Addo as non-executive chairman.
Grove said: "The UK's chilled savoury pastry market continues to grow at a steady pace, driven largely by consumer loyalty to much-loved brands and indulgent products. Over its long trading history, Addo has continually demonstrated its ability to evolve and adapt, maintaining its market leading position through a clear focus on product innovation and high-quality product ranges."
LDC said it had "invested to support Addo's growth strategy, which will include further investment in product innovation, expansion into new markets through organic growth and potential acquisitions in adjacent markets".
Addo manufactures branded and own-label products including sausage rolls, pork pies, scotch eggs and quiches, which it supplies to the UK retailers.
Earlier this week, LDC announced it had backed a management buyout of Manchester-based Hill Biscuits.
Addo was known as Pork Farms Group until the autumn of 2015. The company changed its name in the wake of its acquisition of Kerry Group's chilled savoury pastry business. Vision Capital had been its owner since 2007.
Last month, Vision Capital sold another UK food business, the UK own-label cake and dessert supplier Park Cakes, in a management buy-out.