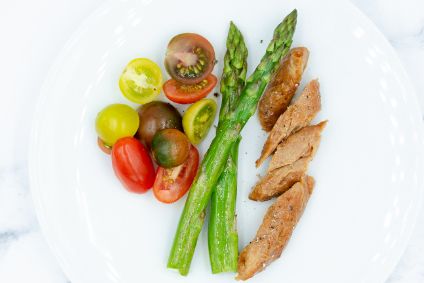 US agri-food giant Archer Daniels Midland and the VC arm of Google owner Alphabet have taken part in the Series A round of Air Protein, a US start-up making meat from the elements of air.
California-based Air Protein has raised US$32m, funding it said would help invest in R&D and in commercialising a business that combines oxygen, carbon dioxide and nitrogen with water and other "mineral nutrients". A probiotic production process uses cultures to convert the elements into food.
Central to Air Protein's premise is the prediction from the UN that the planet will need to increase food production by 70% on only 5% more land to meet the forecast 10bn people on Earth in 2050.
"It's essential to explore a variety of alternative solutions and options to help meet the growing global population's demand for protein," Darren Streiler, managing director of ADM Ventures, the corporate venture-capital arm of ADM, said. "ADM is a global leader in alternative proteins, and we are excited to help leverage our vast experience with fermentation solutions to help bring Air Protein's innovative new ideas to the market."
Andy Wheeler, general partner at Alphabet's GV, said Air Protein "provides a unique protein source with proven yields and production efficiency". He added: "Air Protein holds considerable potential as a modern meat alternative, and we're looking forward to seeing what CEO Lisa Dyson and the founding team create in the company's next phase of growth."
Dyson set up Air Protein in 2019, eight years after founding US firm Kiverdi, which uses technology that transforms carbon into bio-based products. One of Kiverdi's products is CO2 Aquafeed, fish feed produced from carbon dioxide using carbon capture and transformation.
The processes used at Kiverdi and Air Protein are built around technology devised by NASA scientists in the 1960s, who worked on how astronauts could turn CO2 into food.
"With this funding, we will be able to accelerate our work towards providing innovative, environmentally-friendly, highly nutritious alternatives that will play an important role in meeting the growing global demand for alternatives to animal protein," Dr Dyson said.