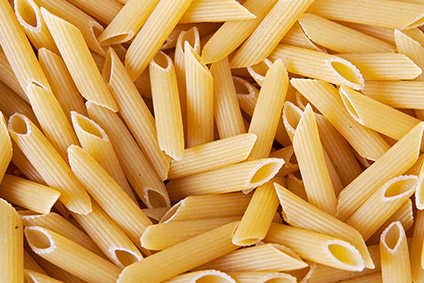 Archer Daniels Midland, the US-based agribusiness giant, has acquired local pasta manufacturer Caterina Foods.
The deal, struck for an undisclosed sum, is part of ADM's bid to expand its operations further down the supply chain.
"ADM is continuing to deliver on our strategy to create shareholder value by expanding our capabilities downstream in the value chain," Vince Macciocchi, president of ADM's WILD Flavors and speciality ingredients business, said in a statement.
Caterina Foods, based in Lake Bluff in Illinois, manufactures gluten-free pasta that is sold into North America's retail and foodservice channel.
"Some is sold under retailers' private labels and some is also produced from major national brands," a spokesperson told just-food.
Macciocchi said Caterina Foods is a toll processor for Harvest Innovations, the US supplier soy proteins, oils and gluten-free ingredients in which ADM bought a controlling stake earlier this year.
"Since we purchased a controlling stake in Harvest Innovations, we have continued to see increased demand for gluten-free and other non-wheat pastas," Macciocchi said. "Together, Harvest and Caterina will allow us to streamline our operations while expanding our capabilities in this growth area. We are looking forward to finding new ways to expand and advance the Harvest and Caterina businesses, and working with customers across the country to meet their ingredient needs for health-conscious consumers."