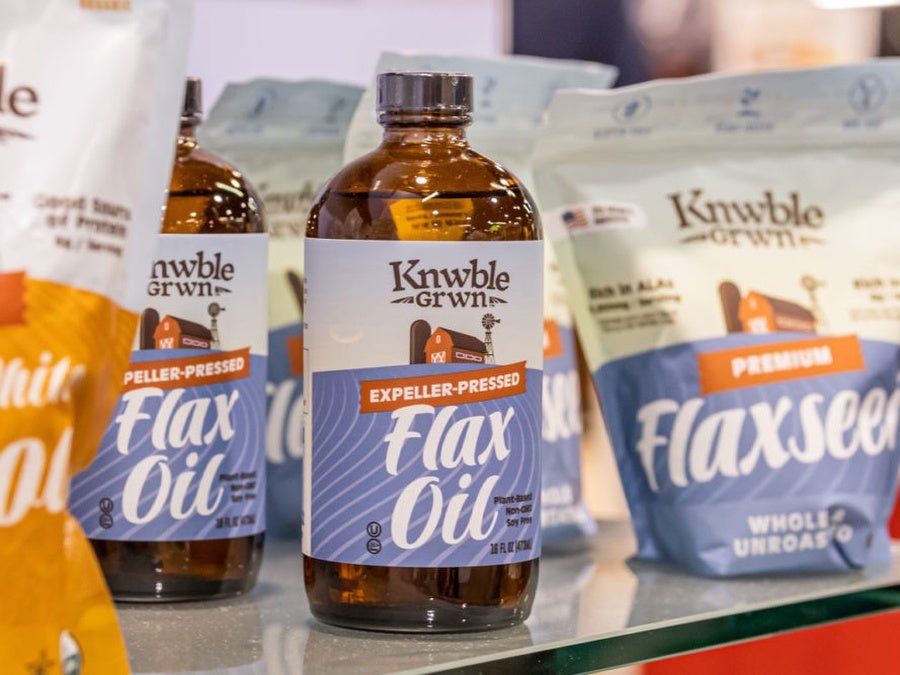 US ingredient maker ADM has launched a plant-based health brand, Knwble Grwn, as it builds its D2C portfolio.
The Knwble Grwn line includes flaxseed, hemp seed, flax oil, hemp oil and quinoa, which ADM said are "derived from sustainably sourced crops".
The Chicago-based company said the launch was driven by consumer demand for "transparency and traceability" of their food.
While ADM has launched Knwble Grwn in the US via Amazon.com and Walmart.com, it said it is "evaluating expansion into bricks-and-mortar retail and international markets".
The ingredient manufacturer said its "core business continues to be B2B", but it is "building more and more of a presence in D2C". Its portfolio of D2C brands include probiotic supplements Bio-Kult, pet-food Equilibrio and linseed oil LinSheen.
ADM merchandiser Alanna Abraldes told Just Food Knwble Grwn was "part of a larger ADM effort to encourage more farmers to use regenerative agriculture practices".
UK organisation Regenerative Food and Farming describes regenerative agriculture as "encouraging the soil's natural biological and mineral systems to flourish, leading to richer, more productive soil". It includes minimising the use of artificial fertilisers and chemicals and increasing crop diversity.
"We hope to encourage more farmers to use regenerative agriculture practices," Abraldes said. "Our team decided to launch a plant-based, sustainably sourced brand of products to support increasing consumer demand for transparency and traceability of their food.
"ADM is in a position of supply-chain leadership and with our direct farm relationships, it allows us to offer these food ingredients in a transparent way for the consumer."
ADM commercial manager Jaime Goehner added: "ADM's supply chain leadership enables us to source ingredients from farmers who share our passion for regenerative agriculture."
ADM said the product line is "inspired by a women- and minority-led team at ADM". In a statement last week (16 March) it said: "ADM is partnering with small, local and traditionally underrepresented farmers, including veterans, Indigenous Americans and other diverse growers, to produce the crops using practices that help protect the environment."
"We are here because we want to change the world" – Upside Foods' Amy Chen on the US cultivated-meat firm's plans post-FDA approval