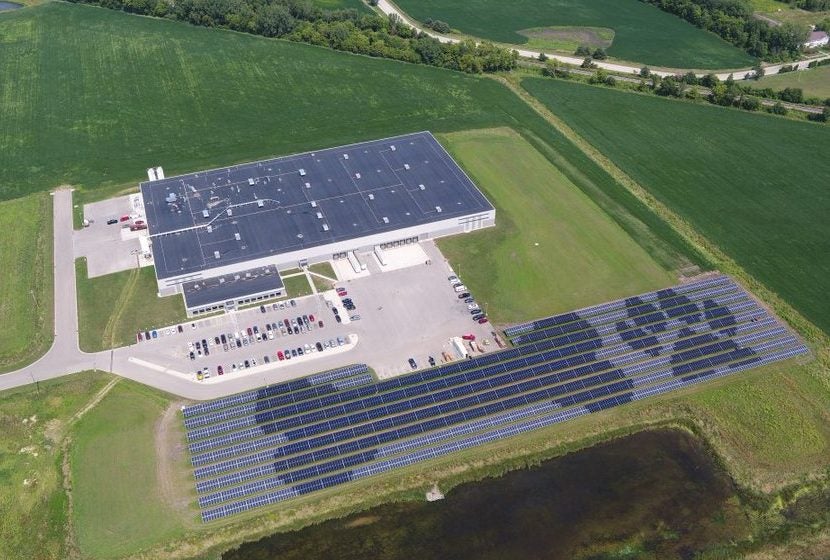 US agri-food heavyweight ADM is acquiring a majority stake in local firm P4 Companies, the owner of the PetDine, Pedigree Ovens, The Pound Bakery and NutraDine pet-food businesses.
Chicago-based ADM is to pay $US450m for a 75% stake in the business with an option to buy the remaining 25%.
ADM, best known as an ingredients supplier to human and animal food manufacturers, said the deal "significantly expands" its pet treat and supplement operations.
It said: "P4 Companies' extensive customer base and full spectrum of customised formulations and products, combined with ADM's global capabilities, further enhance both companies' abilities to meet growing global demand for high-quality, nutritious pet treats and supplements."
P4 Companies, which provides products on an own-label basis, has more than 300 employees and provides a range of pet treats and supplement products to more than 650 customers in 15 countries.
Its offerings include baked treats, semi-moist treats, soft chews, liquids and powders.
Vince Macciocchi, president of ADM's nutrition business, said: "We're continuing to advance our growth strategy and transform our company with targeted investments that expand our capabilities in large, high-growth segments, including pet nutrition – a key focus of our growing animal nutrition business."
He added: "We're excited by this agreement, which we expect to exceed our hurdle rates and financial return targets as we partner with an innovative, high-growth business with a great track record of working closely with customers around the globe to develop and produce best-in-class pet products."
ADM will also acquire P4's 300,000+ sq ft production and innovation facilities in Illinois and Colorado.
Preston Munsch, CEO of PetDine, said: "Through innovation, R&D and manufacturing expertise, we have become important strategic partners to brands around the world. Through this new and exciting partnership with ADM, we will be able to advance our customers' lead positions in the pet industry even further."