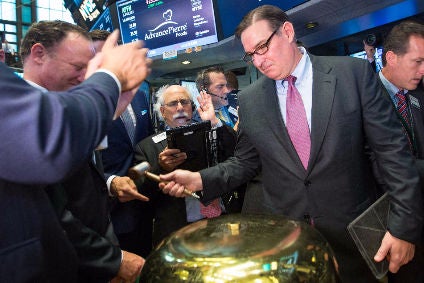 AdvancePierre Foods Holdings, the US sandwich-to-entrée maker, today (10 August) reported higher half-year profits despite a decline in sales thanks to improved productivity and moves to increase prices.
The company, which was floated on the New York Stock Exchange last month, posted net income of US$80.7m for the half to 2 July, compared to $12.8m a year earlier. Adjusted for items, net income was $47.7m, against $29.4m, in the first half of 2015.
Operating income stood at $88.2m, versus $68.6m in the corresponding period a year earlier.
However, AdvancePierre, in which private-equity group Oaktree Capital Management still owns a majority stake, said its first-half net sales fell 6.5%. The company said the decline was mainly due to the elimination of lower-margin business in its industrial division segment, as well as investment in price and trade spending to reflect lower raw material costs.
AdvancePierre said the company's three core segments saw combined sales volume growth of 2.4%.
President and CEO John Simons said: "We expect continued solid performance in the second half, and to demonstrate our confidence we are pleased to share an outlook for full-year operating results that anticipates significant year-over-year growth. With our strong current margin profile, as well as our balance sheet position and excellent operating cash flow conversion, we are committed to making investments in our core business to continue improving our portfolio mix, and additional accretive acquisitions to accelerate our future growth in the second half of the year and beyond."
For the full financial year, AdvancePierre expects net sales in the range of $1.54bn to $1.59bn, including volume growth of 2.0-2.5% in AdvancePierre's three core segments of foodservice, retail and convenience. The company expects adjusted EBITDA of $285-290m and adjusted diluted net income per share of $1.65-1.75.