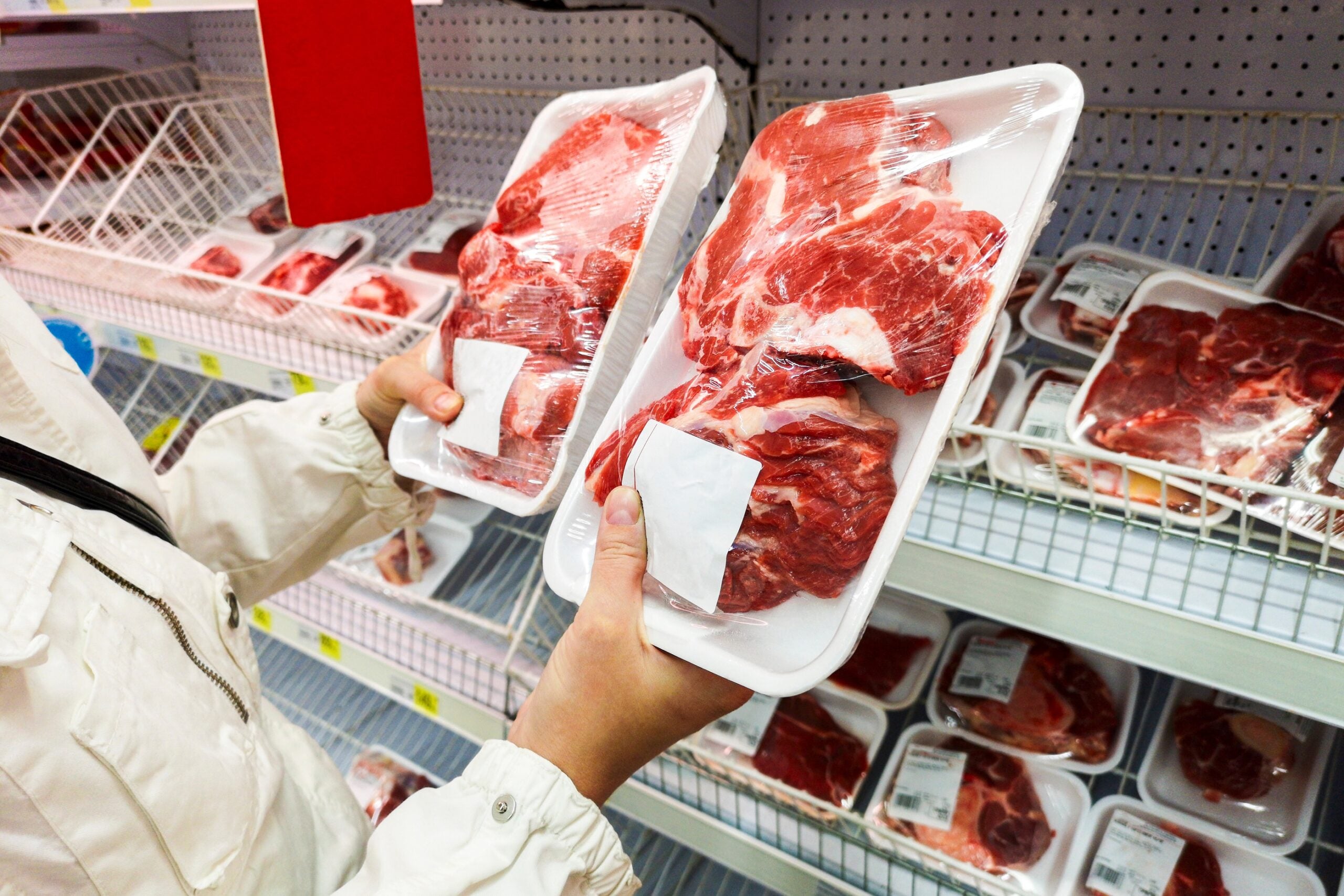 The EU has forecast lower food production across a range of goods, hit by factors including drought and the war in Ukraine.
Brussels expects the bloc's pork output to be one of the most heavily impacted from this year's adverse events.
In the case of pork, the European Commission (EC) cited higher feed costs and African swine fever (ASF) for a predicted 5% drop in output in 2022 in a sector already up against job losses from businesses such as Denmark's Danish Crown and Tönnies in Germany.
Those two factors "continue to discourage EU pig-meat production growth", the EC said in its short-term market outlook report, which also suggested cereal output will be down 7.8% year-on-year, largely pertaining to the ongoing war in Ukraine, rising energy costs and weather-related droughts.
A further drop in pork (0.7%) is also predicted next year "given the odds that input prices stay high in 2023 and that ASF continues triggering strong responses in affected countries".
The EU's outlook for food production also took in forecasts for olive oil production, which is predicted to be down 25%, with a decline in all producing markets except Greece.
"This short-term market outlook is driven by the negative impact of the hot and dry weather that affected large parts of the EU, by the impact of the Russian invasion of Ukraine on energy prices, leading to concerns about input costs and their supply and future crop conditions, and by food-price inflation, likely to also impact EU consumer decisions," the Commission said.
"This outlook is subject to a high degree of uncertainty linked to developments in Ukraine, including Ukraine's capacity to produce, store and export its commodities. Overall, it is assumed that there will be no further worsening of an already very challenging situation."
Ukraine is one of the world's largest grain exporters and also a significant supplier of fertiliser and sunflower oil. The increase in crude oil and gas prices, partly as a result of sanctions on Russia, has compounded what was an already inflationary environment from lingering supply chain pressures due to the pandemic.
Inflation is expected to "remain high" in 2022 at 8.1% and continue into next year, the EC said, noting the 14% rate for food prices in August, with bread, milk, eggs, cheese, oils and fats among the hardest hit.
The EC added: "Linked to the energy price surge, another major concern for agriculture is the availability and cost of fertilisers for the upcoming season as fertiliser industries need natural gas to produce ammonia and other nitrogen products, reducing or halting production when prices are too high.
"The reduced nitrogen fertiliser production capacity not only affects crop production, but other agri-food sectors as well, as by-products of the process include CO2 used by the beverage and food processing sectors."
A weaker euro, which reached parity against the US dollar at one point this year, was also pinpointed for its impact on higher import costs for energy, gas, animal feed and fertiliser, although a bonus for food-related exporters.
Elsewhere in the food sector, EU milk production is forecast to decline 0.5% "driven by lower yield growth as well as further dairy herd reduction". Butter production "could" drop by about 1%, with only 0.5% growth anticipated in 2023. Cheese is predicted to fall 0.5% and increase by around 0.6% next year.
The EC added: "The milk content (both fat and protein) could also be impacted negatively, thus reducing availability for milk processing even more. Among dairy products, only EU cream production is expected to grow, absorbing a large part of fat availability.
"Anticipation of even higher processing costs for drying milk powders over the winter could likely result in some tensions in the supply of butter in upcoming months, and the annual production is expected to drop."
Beef production is expected to decrease by 0.6%, "due mainly to a structural adjustment in the beef and dairy sector", it said, with the EC adding exports could drop 1% on the back of "record-high domestic prices and despite good export prospects to some existing high-value markets". Meanwhile, beef imports from the UK and Brazil are rising.
The EC anticipates poultry output will be down this year and next, by 0.9% and 0.4%, respectively.
It noted: "EU poultry production is supported by the relative affordability of this meat – especially in times of high inflation, as well as by the relaxation of Covid-19-related measures – effectively unleashing demand from foodservice. Despite relatively good demand, only moderate growth is expected in major producing EU countries, due to high input costs."