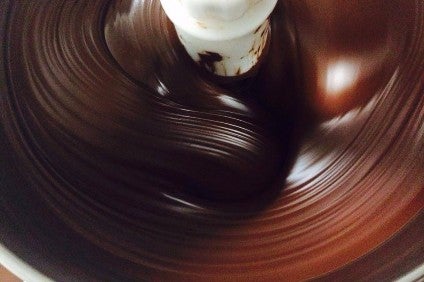 US craft chocolate maker Undone Chocolate has been snapped up by holding company Affinity Beverage Group, for an undisclosed sum.
Washington's first craft chocolate brand, Undone Chocolate, produces 100% organic, certified vegan handmade chocolate bars, drinking chocolate and cacao tea, and is listed in national and local retailers including Whole Food Market.
It is also available in restaurants, hotels and speciality stores, and has recently gained a distribution partner in the UK.
"Undone has done a tremendous job of developing a fantastic socially responsible brand that we feel fits squarely into our health and wellness platform," said Affinity CEO Jason Costley. "This partnership gives us an opportunity to add a synergistic product line that can be easily integrated into our existing platform while adding value not only to our bottom line but potentially to all of our existing portfolio products."
The founder of Undone, Adam Kavalier will remain with the company as a managing member. "We have worked extremely hard over the past few years to create our concept, develop a product and establish a regional brand that could potentially grow into a household name in the rapidly expanding organic chocolate market," he said. "Although we have achieved some modest success in a very short period of time, we feel that Affinity Beverage Group has the right platform and resources to take our vision to the next level."
In anticipation of the deal, Undone, which was founded in 2014, has been developing a number of new products including a mini-bar concept for mainstream grocery, drug stores and the hospitality industry, which is a key area for Affinity and its other wholly owned subsidiary Village Tea Company.
Affinity was formed as Strategic Rare Earth Metals in 1999 and changed its name last year, just weeks after buying a majority stake in Village Tea.
It "primarily targets" companies, exclusive product distribution rights or "lifestyle brands" in the healthy beverage market. However, Affinity has said it has been on the look-out for "natural/organic foods, bio-food, supplements and personal care products for strategic partnerships, distribution agreements and potential acquisition".
The company's plans for Undone including integrating the chocolate brand into some of its existing channels of distribution, such as Sodexo. It is also looking at new product development such as hemp-infused chocolate bars and branching out into private-label for the retail and hospitality sectors.
The global chocolate market is growing by 5% a year, with artisanal chocolate outstripping that rate at over 8% annually. The overall organic market, meanwhile, is growing by 20%.