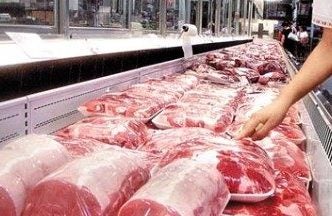 Africa Protein Holdings, a Mauritius-based umbrella company housing Quality Meat Packers and Anirita Poultry Farm, has sold a minority stake to private-equity investor Tana Africa Capital.
The interest taken and the amount of the investment has not been disclosed by Tana Africa Capital, which has put money into the businesses via its Tana Africa Capital II fund. The private-equity firm is owned by the South African entrepreneurial family Oppenheimer and Singapore's state investment company Temasek Holdings.
The Velji family, which own Quality Meat Packers (QMP) and Anirita Poultry Farm, both located in Nairobi, Kenya, and form the QMP Group, will remain the majority shareholders.
Mark Tindall, a managing director at Tana, said in a statement: "We are excited to partner with the Velji family and their team to build an exceptional meat-processing business; one which makes high quality and affordable protein accessible to many people. This business has great founding partners, a strong management team and exciting growth prospects as there is a large and consistent increase in demand for meat proteins in Africa and key export markets."
Founded in 1986, the QMP Group operates across the value chain from farming, hatching, breeding, processing, packaging and distribution. It produces fresh cuts of halal-certified beef, lamb, chicken and goat, and also fish, as well as value-added products such as burgers and kebabs for the retail and foodservice channels.
The business exports to the UAE, Saudi Arabia and Oman, and to a lesser extent, destinations in Africa such as the Democratic Republic of Congo, Rwanda, Somalia and Sudan.
QMP operates a deboning facility, slaughterhouse and processing plant side by side in Nairobi.
Diamond Velji, the founder and CEO of the QMP Group, added: "We are delighted to partner with Tana for the next phase of growth as we work to achieve the full potential of the business. We are excited to have found a long-term partner who share our values and is focused on supporting us by investing in our strategy and people, enabling us to continue to build pan-African leadership in the meat industry."