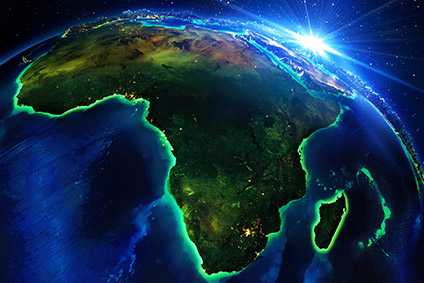 A free-trade deal has been agreed by more than 40 African countries for the partial removal of tariffs.
The African Continental Free Trade Area (CFTA) agreement will initially commit governments to remove tariffs on 90% of goods and then eventually phase in the balance, according to a report from Bloomberg. The deal will replace a patchwork of existing agreements and is expected to boost trade between the 55-member African Union.
However, the BBC reported that 10 African countries, including Nigeria, have refused to sign the deal, and it will need to be ratified by all the signatories' national parliaments before the trading bloc becomes a reality. The CFTA would also remove import quotas, allowing the free flow of goods and services between its members.
According to figures from the African Union quoted by Bloomberg, intra-Africa trade stands at about 16% of the continent's total, compared to 19% in Latin America and 51% in Asia. The agreement could increase those numbers by half for Africa, the United Nations Economic Commission for Africa estimates.
Three regional groups on the continent – the Common Market for East and Southern Africa, the Eastern African Community and the Southern African Development Community – signed an agreement in June 2015 to create a trade bloc covering 26 countries as a precursor to the continental grouping, Bloomberg said. A week later, members of the AU started talks for the establishment of the continent-wide free-trade area.
The news agency went on to say that President Muhammadu Buhari of Nigeria, which together with South Africa makes up half of the continent's gross domestic product, said his government needs more time for input from local businesses before he can sign the pact. Ugandan President Yoweri Museveni and his Burundi counterpart, Pierre Nkurunziza, also skipped the gathering.
Buhari, concerned the deal could lead to the dumping of finished goods in Nigeria, appointed a committee on Wednesday to review the agreement and report within two weeks, presidential spokesman Femi Adesina told reporters in Abuja, the capital. "The way forward will then be unfolded," he said.