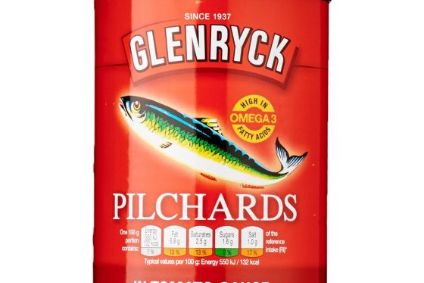 South Africa-based fish producer Pioneer Fishing, part of the African Pioneer Marine (APM) group, has snapped up local canned fish business Glenryck.
APM said it is set to grow volumes, product range and employment with the acquisition of the canned pilchard specialist from Bidvest Namibia for an undisclosed sum.
The move had been green-lighted by the Competition Commission of South Africa, which has indicated that it will not pose any threat to the market.
The Glenryck brand, first registered in South Africa in 1937, joins one of South Africa's largest fishing trawler owners and processing companies in Pioneer Fishing.
Its parent, APM, was established in 1990 and actively manages assets of more than ZAR4bn (US$244.8m) with diversified holdings in food and beverages, fishing, leisure, gaming and energy.
Founder and CEO Stephen Dondolo said the acquisition of Glenryck South Africa supports the company's expansion strategy.
"When we acquired control of Pioneer Fishing in December 2018, we saw that the company would benefit from owning a recognised premium brand to support our future vision and strategy for expansion. The incorporation of Glenryck, a name that is firmly established in the local market, is therefore a logical step in our growth," he said.
"The acquisition will enable Pioneer Fishing to increase production volumes and also create more year-round jobs. Creating employment opportunities and enhancing skills development is a large part of African Pioneer's overall vision and mission, and we view the prospects of significantly growing our market share as an immense opportunity – one that will ultimately offer long-term empowerment benefits to the communities we operate in and from."
Canned fish product for the brand will now be primarily produced at Oranjevis, Pioneer Fishing's cannery in St Helena Bay.
Pioneer Fishing is already active in export markets and plans to continue growing the Glenryck brand in South Africa as well as adding it to its export portfolio, it said.
Glenryck was acquired by Bidvest Namibia in 2015, which established it as the independent Glenryck South Africa in 2016.