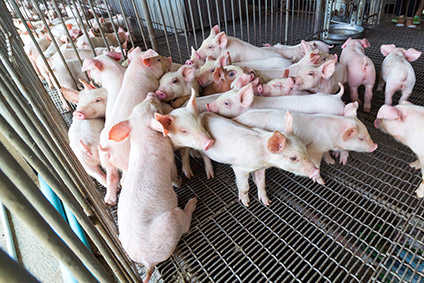 The United Nations Food and Agriculture Organization (FAO) has warned the current outbreak of African Swine Fever, at the moment confined to China, could spread to other Asian countries.
The FAO said the rapid onset of the disease in China, and its detection in areas more than one thousand kilometres apart within the country, could mean the deadly pig virus may spread to other Asian countries at any time.
There is no effective vaccine to protect swine from the disease and, while the disease poses no direct threat to human health, outbreaks can be devastating with the most virulent forms lethal in 100% of infected animals.
So far, in efforts to control the spread of the disease, Chinese authorities have culled more than 24,000 pigs in four provinces.
And China's WH Group, the world's largest pork producer, has been ordered to close down one of its domestic slaughterhouses.
China is a major pig producing country and accounts for approximately half the global population of swine, estimated at 500m.
While this is not the first time African Swine Fever has been detected outside of Africa – outbreaks in Europe and the Americas date back to the 1960s – its detection and diverse geographical spread of the outbreaks in China have raised fears that the disease will move across borders to neighbouring countries of South East Asia or the Korean Peninsula where trade and consumption of pork products is also high.
The China Animal Health and Epidemiology Center has found no conclusive evidence of this latest outbreak's source or linkages.
Juan Lubroth, FAO's chief Veterinarian, said: "The movement of pig products can spread diseases quickly and, as in this case of African Swine Fever, it's likely that the movement of such products, rather than live pigs, has caused the spread of the virus to other parts of China."
FAO's Emergency Centre for Transboundary Animal Diseases (ECTAD) is communicating closely with authorities in China to monitor the situation and to respond effectively to the outbreak.
It is also communicating with authorities in neighbouring countries to raise the importance of preparedness to respond to the threat of further spread.