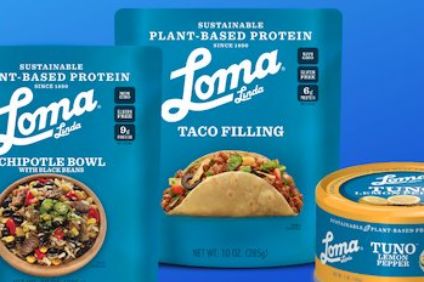 AFT Holdings has decided to pull the plug on the operations of its All About Healthy Foods arm, although the head of the US investment firm says it will continue to develop its interest in plant-based and functional foods.
All About Healthy Foods Holdings (AAHFH) was unveiled by AFT Holdings in January 2018, set up to focus the investor's moves in food in one group.
AAHFH held AFT's ownership of US plant-based foods maker Atlantic Natural Foods, as well as its investment in Australia-based Freedom Foods Group.
However, this week, AFT has announced the end of the operations of AAHFH. "It will retain its 'holding group' structure but eliminate the operational side," Douglas Hines, the investment firm's general partner and primary owner, told just-food.
Hines said AFT has retained its interests in the plant-based and functional-foods sectors. Atlantic Natural Foods, which houses the Loma Linda and Tuno plant-based brands, "will be the initial focus with plant-based foods and other product groupings as well as the supply chain opportunities to enhance go-to-market strategies for our functional food products", Hines explained.
"I see supply chain taking a larger role in the coming future as the consumer pivots their purchasing profiles to new platforms. Resource development, food creation and functional foods are still being developed in our other investments."
The AAHFH operations also include the distribution in the US of Australia's Freedom Foods Group. Covid-19 had "created an overwhelming challenge for the US supply chain from Australia", AFT said in a statement, leading Freedom Foods to stop selling its products in the US.
"Freedom Foods has withdrawn its products from sale into the US market until the future is clearer after Covid-19," Hines added. "The sales and distribution for North America will be consolidated into Atlantic Natural Foods."
just-food contacted Freedom Foods Group for comment but the company had not responded at the time of publication.
AFT, meanwhile, has also announced it will no longer provide management services to a tuna facility in Papua New Guinea part-owned by Taiwan's FCF, one of the largest tuna suppliers globally.
The investor pointed to a Greenpeace report that alleges cases of human rights abuses at entities linked to FCF.
FCF has been contacted for comment.
The changes at AAHFH have led to 15 staff being placed on furlough, with three others "reallocated", Hines added.