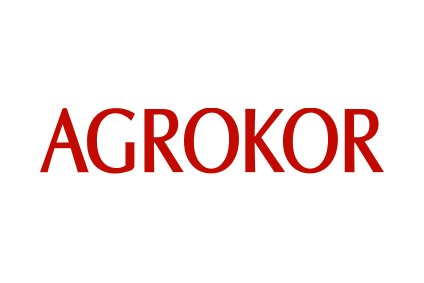 Creditors of Croatia's Agrokor, which was put into state administration last year, have lent their support to a draft plan for the settlement of the company's debt obligations.
With businesses ranging from food to retail and agriculture, Agrokor has been embroiled in a liquidity and debt crisis, which led to a European arrest warrant for owner Ivica Todoric, who was accused of fraud and corruption at Croatia's largest privately-held company. In November, Todoric was arrested in London and appeared before Westminster Magistrates Court under an extradition order.
In the latest development, creditors were presented with the settlement proposal by Agrokor's Extraordinary Administration – which is under the guidance of government-appointed commissioner Ante Ramljak – in December, when they gave the green light to move forward with the plan. The proposal has to be submitted to Croatia's Commercial Court in Zagreb by 10 April.
Agrokor said in a statement posted on its website that around 5,700 Croatian and foreign claimants have registered approximately 12,000 claims "relating to different payment classes, and various legal and factual circumstances".
The value of "recognised claims" is estimated at HRK41.5bn (US$6.6bn) and the value of "challenged claims" amounts to HRK16.5bn.
Debt owed to third parties – those outside the Agrokor group – is estimated at more than EUR5.5bn (US$6.5bn), according to the statement, of which EUR1.06bn is classed as senior debt, meaning repayment takes priority over other creditors.
Late in October, Agrokor revealed a viability plan aimed at stabilising the business, improving operating profits, ensuring liquidity and regaining market trust.
In the latest statement, administration commissioner Ramljak said: "Using the mechanisms provided by the Act on Extraordinary Administration Procedure, which was implemented in Agrokor and is based on best world-wide practice of managing systemically important companies facing serious business problems, the Extraordinary Administration of Agrokor avoided bankruptcy of a number of companies from Agrokor, and managed to stabilise the business and initiate the restructuring process.
"Only because we have achieved sustainability of businesses of key companies in Agrokor – preserving production, retail and employment – we have preserved also the value for all the creditors and have created the possibility to discuss the settlement today, and consider the future of Agrokor as it will be defined by the creditors."
Upon completion of the settlement process, creditors would assume full ownership and control of Agrokor, and would be responsible for any transfer of ownership of "viable" business units, the statement said.
The "newly-founded companies" will then assume the outstanding debt deemed as "sustainable", while obligations that cannot be repaid will remain under the old entities, which will then be liquidated.
Some creditors may also have to sign off a portion of their claims on the basis of financial projections of those businesses.