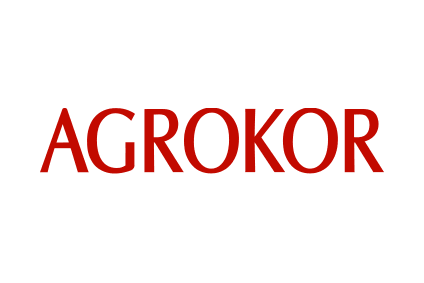 Creditors of Croatia's indebted consumer goods conglomerate Agrokor have voted more than 80% in favour of a debt-settlement plan, paving the way for a takeover by the previously announced Aisle Dutch TopCo.
The plan got the support of 80.2% of creditors at a hearing in Zagreb yesterday (4 July) representing HRK27.08bn (US$4.3bn) of the HRK33.8bn in total claims on distressed Agrokor, which went into state administration last year before a lengthy process kicked off to save the company from bankruptcy.
Agrokor was put under a government-appointed Extraordinary Administration to negotiate with creditors. And in June, it was announced that two Russian banks would emerge as the largest shareholders in what will become creditor-owned Aisle Dutch TopCo based in the Netherlands. Sberbank will likely own a 39.2% stake and VTB Bank 7.5% of the business.
Yesterday's ruling will take "several months" to become effective, Agrokor said in a statement.
It read: "Today is a great day for Agrokor, indeed. The Extraordinary Administration's goal was to achieve a settlement plan which would be voted in favour by the majority of creditors within the statutory deadline, and this is what we have accomplished. We have thus brought the Extraordinary Administration procedure almost to the very end.
"Thanks to the responsibility of the creditors, on the other hand, the company has a new future ahead of it. With today's act, Agrokor is entering the final stage of its full transition into the hands of those it has owed money to, money it was not able to repay, and as its owners-to-be they take full responsibility for its future."
Agrokor is the largest company in the Balkans, with retail interests across the region and food-manufacturing assets in sectors such as meat and frozen food. The company is said to generate revenues worth 16% of Croatia's GDP. Agrokor-owned businesses include Croatian meat processor PIK Vrbovec, local frozen food and ice cream businesses Frikom and Ledo, as well as Serbian condiments maker Dijamant.The group also owns Croatian food retail Konzum and Serbia-based grocer Mercator.
Company founder Ivica Todoric was implicated in a fraud scandal at debt-ridden Agrokor and in April was ordered by a London court to be extradited from the UK to face charges in his home country.