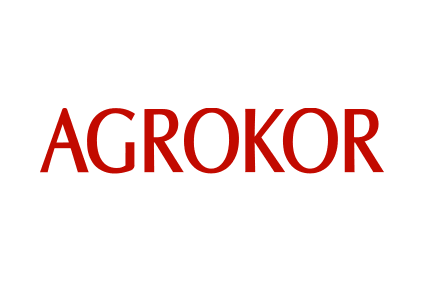 Croatia's Agrokor outlined a plan yesterday (30 October) to sustain the financially troubled food company, with focus to be directed at stabilising the business, improving operating profits, ensuring liquidity and regaining the market's trust.
Agrokor, which has around 60,000 staff, was put into state-run administration in April after suffering a liquidity and debt crisis.
Earlier this month, Agrokor revealed in its audited results it had failed to disclose more than HRK3.9bn (US$604.1m) in liabilities in 2016.
Owner Ivica Todoric and 12 other former executives, as well as two people from a local auditing firm that was handling Agrokor's accounts, are being probed for "breach of trust in business deals and forgery of official documents".
Auditor PriceWaterhouseCoopers was brought in to independently review the reports, which were found to contain "significant adjustments". Losses at the Zagreb-based food maker and retailer were consequently restated at HRK11.2bn for 2016 and HRK3.6bn the previous year – 2015 was originally reported as a HRK1.2bn profit.
Plans were presented in a statement yesterday for Agrokor's five business segments under a so-called viability plan: Agrokor d.d., retail, food, agriculture, and Agrokor Portfolio Holdings.
It is predicted Agrokor's strategic core businesses will generate more than EUR1.4bn (US$1.63bn) of "free cash flow" until 2021. The plan will entail significant restructuring of retail and continued growth in food. Agriculture will benefit from previous capital investment, while assets of "other activities" will be sold.
"This sustainability plan will enable long-term survival of most Agrokor companies and improve profitability and other key business indicators in all business segments, which will also ensure maintaining employment levels and further positive impact on the Croatian economy, as well as the economy of the region," the statement said.
The food segment, which comprises frozen foods, oil, meat and drinks spread across 21 companies is expected to generate EUR470m (US$547.6m) of free-cash flow between 2018 and 2021. The food business is the biggest in the Agrokor group, accounting for 64% of the total realised EBITDA of EUR230m in 2016.
With respect to Agrokor's businesses in the food sector, the statement said: "These companies have a great development potential as well as potential to provide innovative products and the ability to open the markets to additional and completely new product categories."