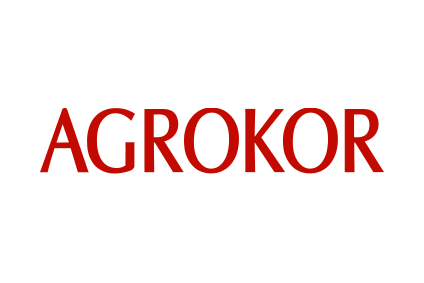 Croatian food group Agrokor is to be renamed Fortenova and will resume operations under new management on 1 April, it has announced.
Agrokor, the largest firm in the Balkans with 52,000 staff, was put under state-run administration in April 2017, crippled by debts built up during an over-ambitious expansion drive.
Under a settlement deal which included a debt-for-equity swap and some loan write-offs, reached last autumn, Agrokor's biggest single creditor, Russia's Sberbank, became the largest shareholder with a 39.2% stake.
It is still in place but under its new structure, bondholders will own 25% of Fortenova, local Croatian banks 15.3% and Russia's second largest bank VTB will have a 7.5% stake.
The new stakeholders will take over the holding that will include 159 companies of which 77 are located in Croatia and the remainder across the Western Balkans.
In early December reports suggested Sberbank had received proposals from would-be buyers of its stake in the embattled business but, speaking earlier this week, the Russian ambassador to Croatia, Anvar Azimov, said he was certain in the period ahead Sberbank's main priority will be to further stabilise and improve the situation at the food and retail conglomerate.
Fabris Peruško, the new company's chief executive officer, said: "With the settlement plan implementation we are completing the demanding process of rescuing a company which was at the brink of complete disintegration and bankruptcy just two years ago.
"When my colleague Irena Weber and I took charge of the extraordinary administration exactly a year ago, many were convinced that the settlement would not be accomplished within the statutory deadline. Despite all that, we managed to do it. More than 50,000 jobs within the group, and indirectly many more, have been preserved, the companies' operations maintained and – even more importantly – their efficiency has been improved."
Weber will be deputy chief executive officer of Fortenova.
She said: "The name Fortenova represents the new strength that will bring new value to our employees, shareholders and all other stakeholders. It symbolises our commitment to directing new strength towards healthier relationships within the company and in all the interactions that we have."