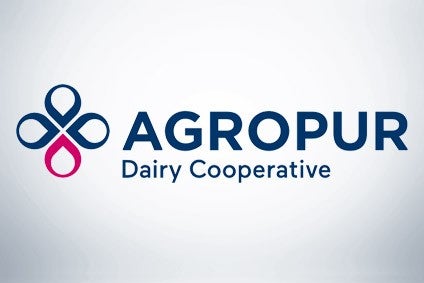 Agropur plans to close the Canadian dairy cooperative's liquid milk plant in Manitoba province as it seeks to "optimise" its manufacturing operations.
The site in Manitoba's capital city of Winnipeg is earmarked for closure on the 24 September because the "level of investment required to maintain the plant's competitiveness in the coming years was becoming too high", chief executive Émile Cordeau said in a statement.
Production will be transferred to other Agropur facilities in western Canada, where it is concentrating fluid milk processing into three plants: Burnaby and Victoria in the province of British Columbia and Edmonton in Alberta.
Agropur said it processes in excess of 6.6 billion litres of milk per year across its 33 facilities in North America for retail and foodservice customers.
The decision to end production at Winnipeg will impact 48 employees and comes on the back of a 2019 review to optimise its dairy production network, which at the time Agropur said would affect 125 workers. A spokesperson for Agropur told just-food the new job cuts are not connected to the previous announcement.
That same year, Agropur confirmed the planned closure of its Saint-Damase plant in Quebec because it was economically unviable to invest in the site, along with the end of its ice-cream facility in Lachute in the same province. It also closed a US plant in St. Paul, Minnesota.
The Lachute plant closed in August 2020, with ice-cream production transferred to two other Canadian facilities located in Truro, Nova Scotia, and the Edmonton site, the spokesperson confirmed, adding that the Saint-Damase cheese plant shut permanently in March that year. Soft cheese manufacturing has since been integrated into Agropur's Saint-Hyacinthe factory.
The 48 workers at Winnipeg will be offered employment opportunities at other Agropur sites or severance packages.
"Unfortunately, we are making this strategic decision to optimise our consumer milk network in Western Canada. This will help simplify our business model and ensure our competitiveness," CEO Cordeau added.
Late last year, the co-op announced the sale of its Canadian yogurt business Ultima Foods – the  owner of the Iogo and Olympic yogurt brands – to the local unit of Lactalis, the France-based dairy major, a deal that included manufacturing facilities in Granby, Quebec, Delta in British Columbia, and a "leased" distribution centre in Longueuil, also in Quebec.
Agropur states in its latest annual report for 2020 that sales rose 6.3% to CAD7.7bn (US$6.13bn), with EBITDA up 25.6% at CAD459.2m.
Net income was affected by the closure of the St. Paul plant and came in at CAD38.8m, down a touch from CAD39.1m a year earlier.