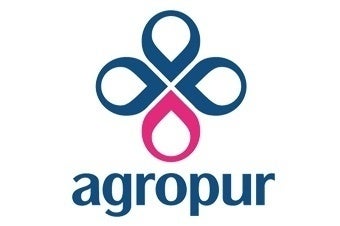 Agropur CEO Robert Coallier has said the Canadian dairy co-operative's annual results missed the company's expectations despite record sales.
Sales reached C$4.7bn (US$3.77bn) for the 12 months to 1 November, up by C$818.4m, or 21.3%, on a year earlier.
Agropur said its deal-making during the year – which included the purchase of Davisco Foods International, the largest acquisition in its history – added C$430m to its top line. The company generated 35.9% of its sales outside Canada, compared with 28.6% in 2013.
The company's M&A activity did have an impact on its profitability. It posted a net income of C$38.3m, compared with C$51.4m for the previous 12 months.
The drop came as Agropur's operating earnings fell from C$192.3m to C$164.7m as a result of charges related to the acquisitions, which also included Agropur a merger of the assets of Dairytown Products into the business and the acquisition of Sobeys' dairy processing operations in western Canada.
Agropur's 2013 net income was also boosted by an accounting gain from its merger that year with Farmers Co-operative Dairy.
Agropur said its 2014 adjusted earnings from operations, which excluded the impact of recognition of C$9.4m of inventories at the time of the Davisco deal, were $264.1m, up $3m, compared with 2013.
However, before the impact of M&A, Agropur's two divisions – its cheese and ingredients unit and its Natrel and fresh products arm both saw profits fell. The co-op said falling whey prices hit its ingredients business while competition in Canada and falling milk consumption affected its Natrel division.
Coallier said: "Even though our results are below expectations, I would like to express my satisfaction with our accomplishments of 2014. Not only did we step up the pace in our battle against strong competition, we also carried out strategic transactions that have made us a significant player in the North American market. We worked together to create winning conditions and secure the co-operative's future.
"As our results show, the business environment was particularly competitive during the year just ended. Rapid consolidation continued in the global dairy industry and the Canadian market remained so competitive that our profits were significantly affected. We therefore focused more than ever on strategic actions aimed at exploiting opportunities for profitable growth and securing a leading position in the North American market."