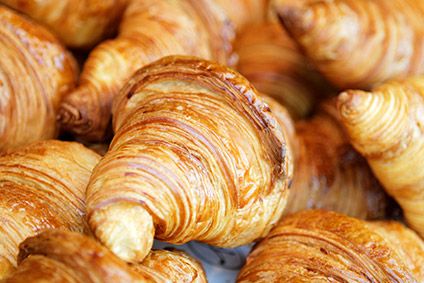 Agthia Group is to acquire Kuwaiti bakery firm Al Faysal Bakery and Sweets as part of the UAE-based food and beverage company's expansion plans in the region.
Al Faysal Bakery and Sweets manufactures products including fatayers – a type of meat pie eaten across the Middle East – croissants and mini pizzas.
Employing more than 500 staff, Al Faysal Bakery and Sweets generated revenues of AED92m (US$25.1m) in its 2019 fiscal year, contributing to EBITDA of AED27m and net income of AED17.2m.
The financial terms surrounding the takeover were not disclosed.
Abu Dhabi state-owned holding company ADQ is the majority shareholder of the publicly-listed Agthia through industrial conglomerate General Holding Corporation PJSC, which is also known as Senaat.
Reflecting on the move for Al Faysal Bakery and Sweets, H.E. Khalifa Sultan Al Suwaidi, Agthia's chairman and chief investment officer at ADQ, said: "Agthia remains committed to grow across several categories and have identified Kuwait as an important market for our strategic move of expanding the group in the region. The acquisition of Al Faysal Bakery and Sweets underscores our priorities to deliver value to our shareholders."
"This acquisition will support the group's strategic growth considering the bakery's strong market share, as well as distribution and manufacturing capabilities."
The deal, announced late last month, was followed four days later by news shareholders in Agthia had approved a merger of the business with Abu Dhabi-based date processor Al Foah Co.
Senaat was the owner of Al Foah Co., the world's largest date processing and packaging business.
Under the terms of the merger, Senaat will transfer all its shares in Al Foah to Agthia in exchange for an increased stake in the business.
Senaat had owned 51% of Agthia but, after the combination with Al Foah Co. – which is expected to be completed by the end of 2020 – it will take that stake to just under 59.2%.