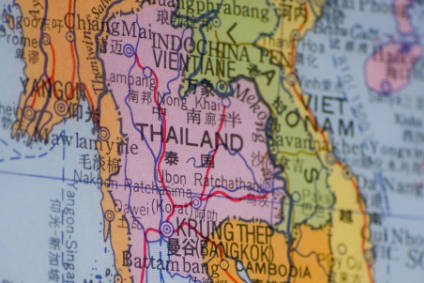 SATS in Singapore, a foodservice caterer to the airline industry, plans to take a majority interest in Thailand's Food City Co., a branded and private-label manufacturer of curry pastes and sauces.
Owned by Singapore's state investment firm Temasek, SATS said its Thai subsidiary – SATS Thailand – has entered a "conditional sale and purchase agreement" with Food City's owners, Bangkok Ranch plc, to purchase an 85% stake in the business for SGD21m (US$15.8m).
Bangkok Ranch, a duck meat processor, will retain a 15% holding in the business, it acknowledged in its own stock-exchange filing.
Food City operates out of Nakhon Pathom, a city in central Thailand, with a manufacturing plant in Ratchaburi, a town in the west of the country, and supplies to the US and Canada, Europe, Australia and Japan. Founded in 1988, the company produces authentic Thai products such as curry pastes, sriracha and sweet chilli sauces, cooking sauces and soups. Its branded offering includes Classic Thai and Shin Po.
SAT said it will expand Food City's portfolio into ready meals.
Kerry Mok, the CEO of the company's SATS Food Solutions arm, said in a statement: "SATS will benefit from Food City's scale and location in the Thai food ecosystem to supply its growing customer base across the region, from aviation to foodservice and retail. This acquisition will strengthen our range of food technologies – fresh, cooked, chilled, ambient and frozen to serve different customers' needs."