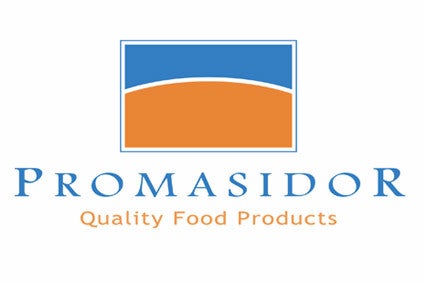 Japanese food group Ajinomoto has acquired a 33.33% stake in pan-African food group Promasidor Holdings for US$531m.
Promasidor generates annual sales of $673m and has operations in 36 African countries. Its operates in the powdered milk and beverages, seasonings and cereal categories under brands including Yumvita, Amila and Miksi.
Ajinomoto said the transaction would combine its product development and production with Promasidor's "powerful" sales and distribution network in Africa. Together, the companies stated they aim to become a "leading player" in the seasonings and processed food sector in Africa.
Providing details of the deal, Ajinomoto highlighted the demographic drivers supporting Africa's growth. The continent's population of 1.2bn is expected to grow to 1.7bn by 2013, according to the UN. The real GDP growth rate for sub-Saharan Africa stood at an average of 5% between 2011 and 2015, according to IMF projections.
"The region is expected to become a huge trading area as growth continues. Expansion of the middle-income consumer segment due to economic growth is leading to diversification of food-related demand and a greater need for convenience, particularly among younger consumers. Given these trends, the seasonings and processed foods market is expected to grow strongly in the future," Ajinomoto noted.
Ajinomoto has had a presence on the African continent since 1991, when it established the West African Seasonings Company in Nigeria. It has now operates subsidiaries in the region including Ajinomoto Foods Egypt and Ajinomoto Afrique De L'Ouest. It is present in the seasonings market in the region through its Aji-no-moto brand.
However, last month, Ajinomoto announced the end of a joint venture in Nigeria with fellow Japanese food group Toyo Suisan Kaisha.
As part of its medium-term management strategy, Ajinomoto has said it wants to become one of the top ten largest food manufacturers worldwide. Overseas growth will be crucial to Ajinomoto's success as it looks to overcome weak domestic consumption trends and tap into global growth markets.
The company therefore aims to increase overseas sales to JPY500bn by 2020, compared to an international turnover of JPY200bbn in 2012 when the strategy was launched.
Ajinomoto has prioritised "rapid growth" in what it has defined as the "five stars" markets of the Philippines, Vietnam, Indonesia, Brazil and Thailand. It has also identified as "rising stars" the markets in Europe and North America, alongside the Middle East and north Africa.
To deliver on these objectives Ajinomoto has developed what it calls the "open new sky" strategy, which consists of organic growth in adjacent categories, channels and countries, as well as expanding internationally via M&A and joint ventures.