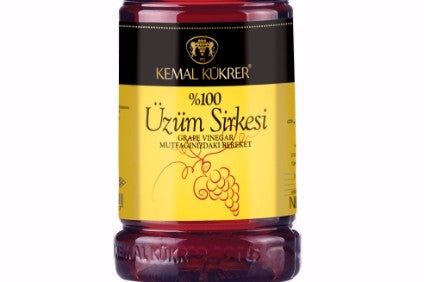 Ajinomoto has struck a deal to buy full control of Turkish condiments and canned food supplier Kükre.
The Japan-based food and ingredients group has paid TRY181m for the 50% of Kükre it did not already own. Ajinomoto first invested in Kükre in 2013.
Ajinomoto said "steady growth" in sales of vinegars and fruit sauces, as well as "enhanced initiatives" for growing small-outlet retail chains, meant Kükre's net sales in 2016 were around TRY70m, almost double that generated in 2014.
Last year, Ajinomoto acquired another Turkish food manufacturer, Örgen Gida Sanayi ve Ticaret, which manufactures products sold under the Bizim Mutfak brand.
Ajinomoto said adding Kükre's Kermal Kükrer brand to the Örgen range of bouillons and soups would make the Japanese group "a comprehensive food manufacturer in Turkey".
Last month, Ajinomoto announced a deal to acquire French frozen food supplier Labeyrie Traiteur Surgelés as part of the group's strategy to "strengthen" its consumer-facing business in Europe.