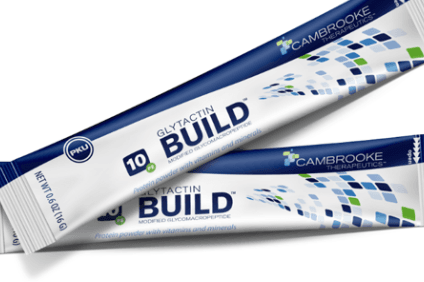 Japan-based food and ingredients group Ajinomoto has snapped up US medical foods supplier Cambrooke Therapeutics from investors Galen Partners and Seventure Partners.
Massachusetts-based Cambrooke, set up in 2000, makes medical formulas and food for people with "chronic health conditions", Ajinomoto said. The financial details of the transaction were not disclosed.
Ajinomoto said it had been eyeing a number of companies to help it grow in the medical nutrition sector, an area blue-chip multinationals including Nestle and Danone already do business.
"We looked at many companies in recent years to help us grow in medical nutrition. The team at Cambrooke has been very successful in growing faster than other companies by better meeting the nutritional needs of the customers they serve," Tatsuya Sato, the president of Ajinomoto's business in North America, said.
Howard Lossing, Cambrooke's president and CEO, said the US business would benefit from Ajinomoto's research and development.
"In joining the Ajinomoto Group, our mission remains unchanged, our team remains in place, and our ability to better meet the needs of our customers expands with access to the enormous R&D capabilities of Ajinomoto," Lossing said.
Cambrooke was set up at the turn of the century by Lynn and David Paolella, the parents of two children diagnosed with a rare genetic disease called phenylketonuria (PKU). PKU is one of the few genetic diseases managed almost entirely with nutritional intervention.
Co-founder Lynn Paolella said: "I have been developing specialty low protein products and medical foods for over 20 years, as well as preparing meals at home for my two children with phenylketonuria (PKU). Adding Ajinomoto's ingredient, flavour and nutrition know-how to Cambrooke's growing family of products makes the future brighter for all families touched by chronic health conditions."