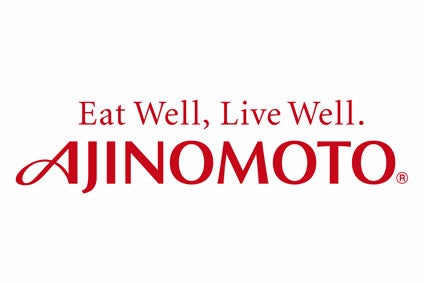 Japan-based food group Ajinomoto is consolidating operations as part of a restructuring exercise in a bid to raise profit margins.
The Tokyo-listed firm is investing a total of JPY40bn (US$356.8m) in the reorganisation under its previously announced '2017-2019 medium-term management' plan, which will see the formation of a new company to oversee the production and packaging of its food products and seasonings in Japan.
Ajinomoto Food Manufacturing is set to be formed in April and will soak up JPY15bn of the total investment. The new company will integrate the seasonings and processed foods manufacturing and packaging business at its Kawasaki Administration and Coordination Office and Tokai plant, the production and packing segment of Ajinomoto Packaging and that of Knorr Foods Co.
Construction of the new plant to house Ajinomoto Food Manufacturing is already underway and is expected to be completed in the second half of fiscal 2019. The new facility will be located near the current site of Ajinomoto Packaging's Tokai factory.
The manufacturing and packing functions performed at Ajinomoto Packaging's site in Kansai will be transferred to the new plant.
Ajinomoto produces a range of dried noodles, frozen foods, sauces and seasonings that are shipped around the world.
By consolidating operations, Tokyo-based Ajinomoto hopes to raise profit margins by around 2% and thus improve EBITDA by JPY7bn annually from fiscal 2022 onward.
And the firm also plans to further consolidate its food and seasonings production centres into three sites in Kawasaki, Shizuoka and Mire starting from fiscal 2021.