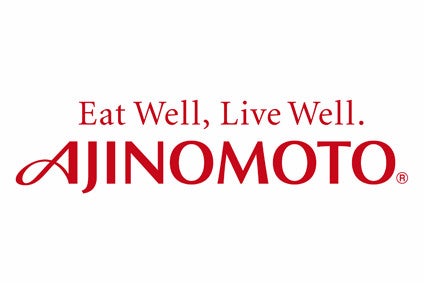 Increasing demand among French consumers for Japanese food has prompted Tokyo-based frozen food-to-drinks and seasonings manufacturer Ajinomoto to launch eight of its products in the European country.
The market for Japanese food in France, though still small by comparison to other cuisines is growing, Ajinomoto said, pointing to the increasing number of Japanese restaurants in France, most of which serve sushi. The company said the popularity of Japanese cuisine in France is expected to boosted by Japan's status as host of the 2019 Rugby World Cup and Tokyo holding the 2020 Olympic Games.
To gain a foothold in the French market, Ajinomoto has been running a trial of its frozen foods via its French subsidiary with an unnamed "major retailer" in the Paris area since last April. The products are now being rolled out nationwide, after "positive feedback" from the grocer, Ajinomoto said.
The products for sale in France include dishes such as chicken and vegetable Gyoza, Karage ( which is fried marinated chicken with soy and ginger sauce), Yakiniku (beef and onion fried noodles) and Terisoba (shrimp and vegetable fried noodles), which aim to replicate Japanese restaurant food in the home.
Earlier this year, Ajinomoto reportedly said it wanted to grow its European business, with plans to expand in the region with US$1.3bn to spend on M&A. According to various reports, Ajinomoto is on the lookout for acquisition targets in markets including France, Germany and the UK.
Stagnating growth in Japan due to the country's declining and ageing population is driving Ajinomoto's expansion policy outside its domestic market.