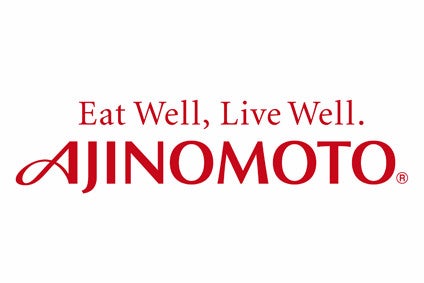 Ajinomoto, the Japan-based food and ingredients group, has predicted flat sales and a near-20% fall in profits for the year to the end of March 2017.
The company forecast its net sales would reach JPY1.19trn (US$10.9bn), in line with the level generated in its last financial year, when its top line grew 17.8%.
Ajinomoto has estimated its operating income would be JPY91bn, matching the level the previous year. However, it has forecast net profit of JPY51bn, down 19.8% on 2015/2016.
"The outlook for the global economy remains clouded by a number of uncertainties, including the impact of slowing economic growth in emerging economies. However, the US economy continues on a moderate recovery track, and signs of a turnaround in Europe are emerging. The Ajinomoto Group's operating environment is expected to remain challenging, as we face volatile foreign exchange markets and intensifying competition in our bulk and other businesses," Ajinomoto said.
The forecasts for Ajinomoto's new financial year came as the business booked higher sales and earnings for the year to the end of March 2016.
Alongside the 17.8% rise in net sales, Ajinomoto filed a 22.2% increase in operating income to JPY91bn and a 36.8% rise in net income to JPY63.6m.
Ajinomoto said its net sales and operating income were helped by the acquisition of Ajinomoto General Foods last April and of US ethnic foods producer Windsor Quality Holdings in November 2014.
Operating income was also helped by the sale of umami seasonings to processed food manufacturers, plus an improvement in the sales from seasonings and processed foods in Japan.
The company's net income was given a further boost by a JPY24.8bn gain from the sales of its shares in Nissin-Ajinomoto Alimentos, an instant noodle venture in Brazil. It also booked an JPY18bn gain from the revaluation of its stake in Ajinomoto General Foods prior to its move to buy the rest of the business.
The gains offset JPY16.6bn in costs from the reform of its pharmaceutical business and a JPY6.9bn loss on the liquidation of subsidiaries related to the sale of shares of a French subsidiary engaged in the production and sale of sweeteners.