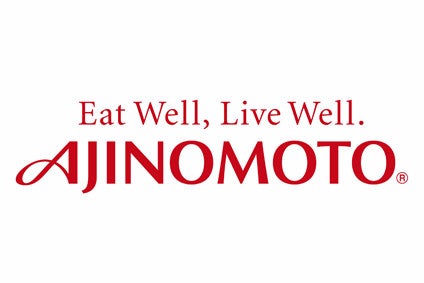 Japan-based frozen food-to-seasonings manufacturer Ajinomoto has reported a fall in annual profits.
The company today (15 May) posted a 17.1% decline in net profit to JPY52.5bn (US$461.4m) for the 12 months to the end of March.
Ajinomoto's operating income was down 6.1% at JPY90.8bn, with the business pointing to "a substantial drop" in earnings from its animal nutrition division, as well as currency exchange issues.
Net sales dropped 7.8% to JPY1.09trn. Exchange rates were again a factor, although Ajinomoto also cited the impact of the restructuring of its pharmaceutical business.
Ajinomoto said the net sales from its domestic food arm dipped 1.7% to JPY390.4m, despite growth in sales of frozen foods, as sales of seasonings and processed foods declined – partly due to the sale of a subsidiary. However, the operating income from the division was higher year-on-year.
The company said its international food products unit saw its sales fall 7.5% to JPY428.9m, hit by the negative effect of currency exchange. The operating income from the unit fell 13%.
For the current financial year, Ajinomoto is forecasting annual sales of JPY1.19trn, "business profit" of JPY102bn and net profit of JPY57bn.