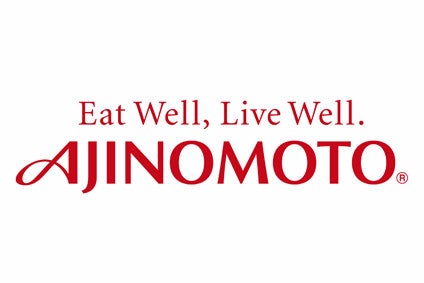 Japanese frozen food-to-seasonings giant Ajinomoto said it is to invest US$15m in Hinoman and take on the exclusive sales rights in Japan for the Israel plant-based food firm's Mankai ingredient.
Hinoman, set up in 2010, is a business that develops and markets Mankai, which it describes as a "whole-protein vegetable ingredient". Based in Tel Aviv, Hinoman has 20 staff.
Ajinomoto said it will invest in Hinoman by subscribing to a third-party allocation of new shares and by acquiring shares from current shareholders.
Ajinomoto described Mankai as "a variety of the aquatic plant duckweed" and said Hinoman holds breeding rights in Israel. "Its digestion and absorption efficiency in the body is superior to existing protein ingredients. It also has extraordinary nutritional value, containing vitamins, minerals, unsaturated fatty acids such as omega-3 fatty acids, and dietary fibre," the Japanese group said.
Mankai can be cultivated "in a short period with a relatively small amount of water, light and nutrients, and produced efficiently with a minimal ecological footprint", Ajinomoto added. "Hinoman has developed the know-how to enable commercial production of Mankai with optimal energy usage."
Ajinomoto is looking to develop and sale processed foods that use Mankai, as well as the sales of Mankai as an ingredient. It said products containing Mankai would be launched in its 2018 fiscal year, which starts on Saturday (1 April).
"By providing a sustainable product with extraordinary nutritional value to Japanese consumers, Ajinomoto will help to resolve the social issue of insufficient protein and amino acid nutrition," the company said.
"In Japan, under-nutrition and nutritional imbalance are emerging as a social issue for a wide range of generations including the elderly, and young women… Demand is increasing for processed foods that can easily supply high-quality protein as one way of solving this problem. The market for foods consumed for protein exceeded approximately JPY230bn ($2bn) in 2016, an increase of 12% compared with 2010, and it is expected to continue growing at an annual rate of 2-3%."
The deal is Ajinomoto's first investment of 2017 after an active last quarter of 2016. In November last year, Ajinomoto acquired Örgen Gida Sanayi ve Ticaret, a Turkish food manufacturer that produces the Bizim Mutfak brand. The same month, Ajinomoto bought a 33.33% stake in pan-African food group Promasidor Holdings for US$531m.
Reports last month suggested Ajinomoto is looking to grow its business in Europe, with plans to expand in the region via a $1.3bn M&A war chest.