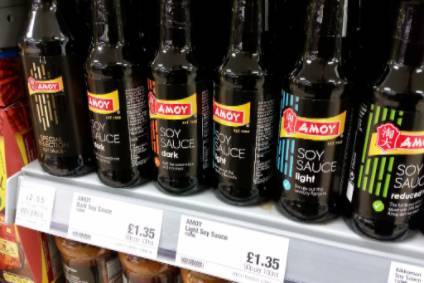 Japanese seasoning giant Ajinomoto booked lower sales and earnings for the three months to 30 June, with forex dragging down the contribution from its international businesses.
Consolidated sales for the three months of the fiscal year fell 9.9% year on year to JPY262.9bn (US$2.6bn). Ajinomoto's domestic food unit saw sales increase 1.7% in the period but revenue from the group's international units slid 14.8%.
In local currency, Ajinomoto said it grew sales in Asia, and highlighted the performance of its umami seasoning Aji-No-Moto sold in the Philippines, Vietnam, and Thailand; RosDee flavour seasonings and instant noodles in Thailand; and Masako flavour seasonings in Indonesia. In the Americas, Ajinomoto also saw growth in sales on a local currency basis, with products such as the flavour seasoning Sazón performing well in Brazil. Sales in Europe and Africa declined on an overall basis, as sales in Africa declined "significantly" from the first quarter of the previous fiscal year
The restructuring of the group's pharma business and a "big decline" from its animal nutrition business added to the top line pressure.
Group operating income fell 11.4% to JPY20.5bn. Ajinomoto said this drop was "mainly reflecting a large decline in profits on animal nutrition products and forex impact." The company's net profit fell 57.1% as it lapped a one time gain due to the acquisition of AGF shares recorded in the first quarter of last year.