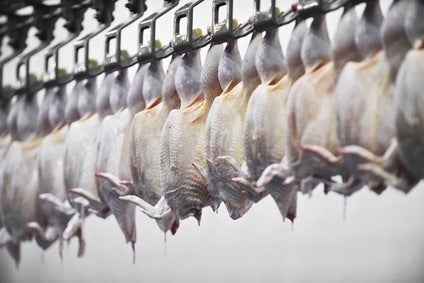 Saudi Arabian poultry processor, Al-Watania Poultry is reportedly planning to list on the Saudi stock exchange.
According to Reuters, citing sources aware of the matter, the firm has picked HSBC's Saudi Arabian unit to advise on the flotation.
Reuters said sources had told it in April that the firm had asked banks to pitch for the role.
Al-Watania is located in the Qassim region and boasts it is one of the largest projects producing meat and poultry in the world. The farm produces 575,000 chickens per day and one million eggs. It hosts three slaughterhouses each with a capacity of 32,000 chickens per hour.
The firm could not be reached for comment at time of press.
Middle Eastern dairy firms are increasingly attracting interest from investors who are drawn to the region thanks to its young, affluent population. Earlier this year, Egyptian snack maker Edita Food Industries announced plans to list and in June, dairy firm Domty was reportedly looking at listing on the Cairo bourse in early 2016.