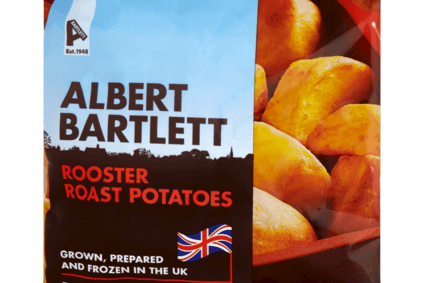 UK potato brand Albert Bartlett has started production on its first frozen brands from its recently acquired frozen potato factory in Westwick, Norfolk.
The business has already found listings in Sainsbury's and the Co-op and products include Homestyle chips in 900g and 1.5kg formats and 750g Rooster Roasts both made from its Rooster potato.
The products will be promoted with specially devised television and digital advertising campaigns that not only promote the new frozen launches but also looks to demonstrate Albert Bartlett's expert knowledge of potatoes.
"We are delighted to be launching into this frozen category and it is a very natural step for us," said Michael Jarvis, Head of Marketing at Albert Bartlett.
"We already offer top quality British potatoes for our fresh range and this knowledge and expertise will be transferred into the frozen aisle."
Albert Bartlett only uses British-grown potatoes sourced from farms across the UK. It hopes its frozen food facility will allow it to develop further products and help Albert Bartlett widen its distribution base across the country.