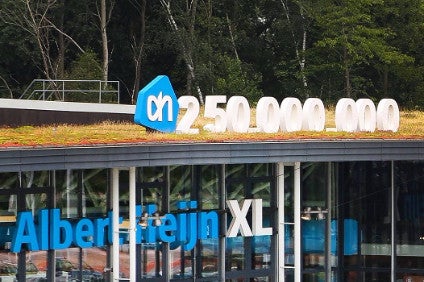 Dutch supermarket chain Albert Heijn has announced plans to reduce the sugar in more than 100 of its private-label products by between 10% and 40%.
The retailer, operated by Netherland-based retail group Ahold Delhaize , said yesterday (2 August) the move will initially apply to products bought by families such as ketchup, yogurt, cookies and custard.
New products to be added in the coming weeks will include AH Greek yogurt for children, which Albert Heijn said would be "a variant without the addition of sugar" in addition to AH 100% fruit dessert.
Merchandising and sourcing director Marit van Egmond said the new reduced-sugar products will be on the retailer's shelves by the end of this year. "And at the end of 2017, these products will be lighter by 250 million sugar cubes."
Van Egmond said consumers are increasingly "aware of sugar, which is why Albert Heijn examined its range and started a big reduction in sugar".
In addition, Albert Heijn is introducing what it said will be clearer information about the sugar and calorie content of soft drinks sold in its stores.
Last year, Ahold and Belgium-based retailer Delhaize Group announced that a merger deal been finalised in a move the European retail giants hoped would improve their competitiveness in the US. The deal was completed last month.