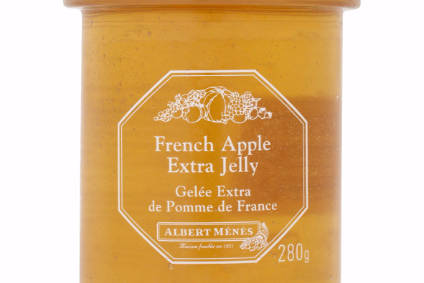 French preserves company Albert Ménès is expanding into the UK in partnership with local distributor Unique Foods.
The company has secured listings for its preserve products in Sainsbury's. Products that will go on sale this month include: sliced Corsican clementine marmalade, French apple extra jelly and rose petal preserve.
All the premium products are hand made in France in traditional open copper cauldrons, the company revealed.
Julien Moulas, export markets sales assistant at Albert Menes, said: "Our jams and preserves are much loved in France by gourmets and connoisseurs and are much sought after for their quality and flavour. Some British people may have tasted our jams and preserves while visiting our country, and we hope that they, along with a new audience will enjoy an authentic taste of France."
Moulas said Albert Menes does have an export presence outside France, primarily in Europe. The company sells products in Belgium, Luxembourg, Germany, Sweden, Austria, Portugal. It also sells into areas outside the EU including Canada, Hong Kong and Singapore.