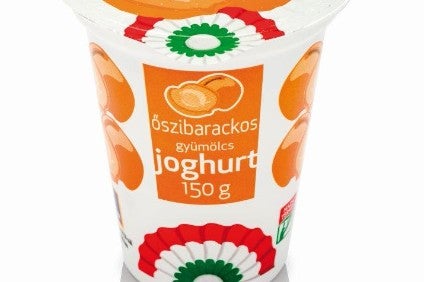 Discount retail powerhouse Aldi has snapped up a dairy brand in Hungary, Kokárdás, from local manufacturer Alföldi Tej.
The Kokardás brand had been developed exclusively for Aldi and had been on sale at its stores in the country since 2015.
The financial details of the transaction were not disclosed.
"Acquiring the Kokárdás brand we will create a platform for the further expansion of our dairy offering. With this, we respond to an increasing customer demand for attractively priced Hungarian products in our shops. The Kokárdás brand meets all these requirements. Its Hungarian origin is clearly reflected by its packaging, and its product sizes and pricing have been adjusted to provide customers with maximum benefits in its category," Bernhard Haider, the managing director of Aldi's business in Hungary, said.
Alföldi Tej, a dairy processor set up in Hungary in 2003, was an early supplier to Aldi's local stores when the German discounter set up shop in the central European country five years later.
"The two companies have a good business relationship and they see each other as strategic partners," Tibor Mélykuti, the managing director of Alföldi Tej, added.
In 2017, Alföldi Tej generated revenue of HUF53bn. It employs 630 staff.