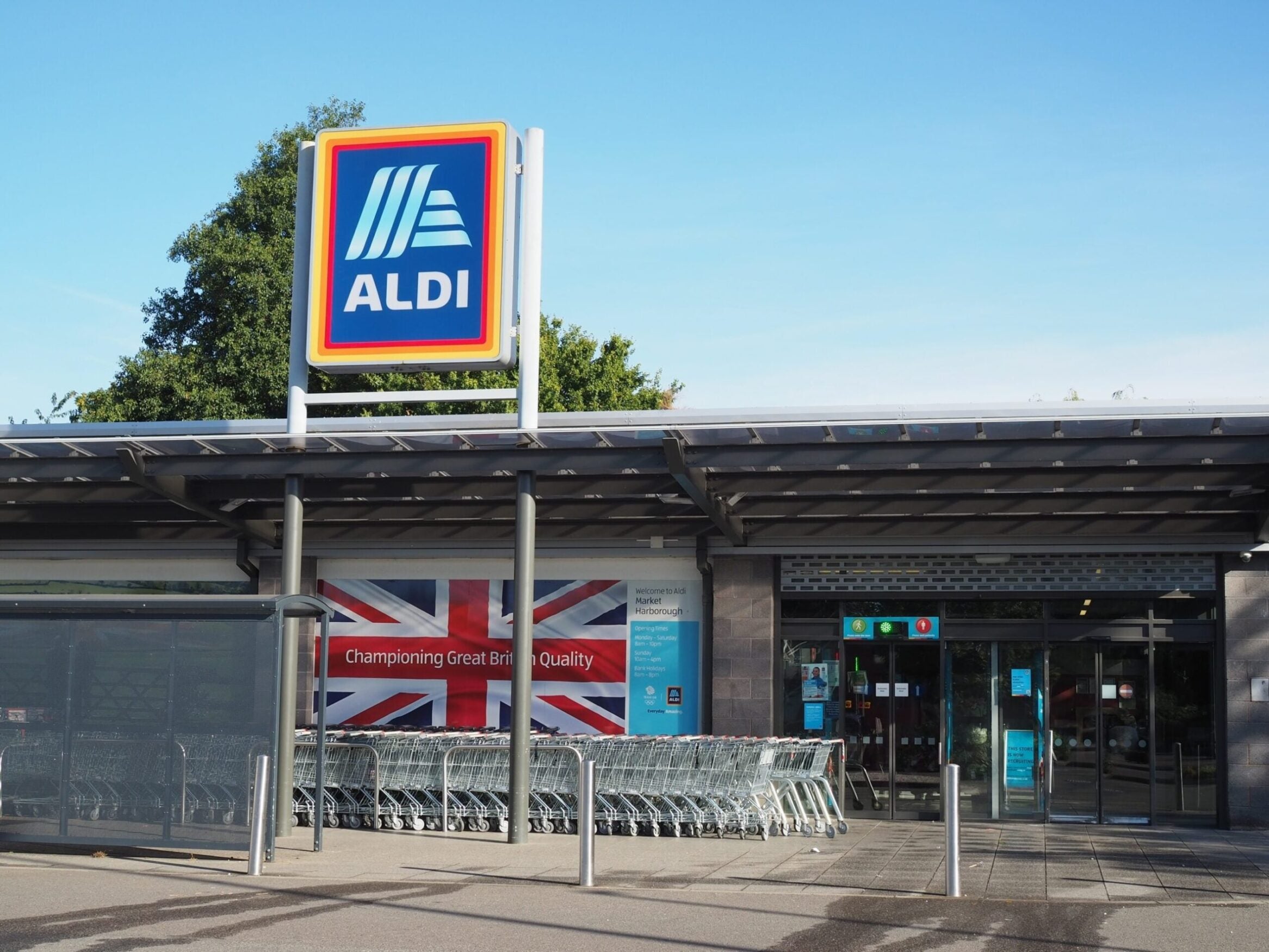 Aldi accounts for more than 10% of UK grocery spending for the first time, data released today (25 April) by Kantar shows.
The German discount giant held 10.1% of the UK grocery market in the 12 weeks to 16 April.
That saw Aldi retain its position as the country's fourth-largest grocer by market share.
A year earlier, the retailer held 8.8% of the market.
"Consumers are continuing to shop around, visiting at least three major retailers every month on average. The discounters have been big beneficiaries of this, with Aldi going past a 10% market share for the first time this month. That's up from 5% eight years ago in 2015, so we can see just how competitive the market can be," Fraser McKevitt, head of retail and consumer insight at Kantar, said.
"Retailers are really battling it out to show value to shoppers, but if consumers feel their offer isn't quite right then they'll go elsewhere."
Giles Hurley, the CEO of Aldi's operations in the UK, said the country's "shoppers are voting with their feet by switching from more expensive supermarkets to Aldi".
He added: "As we hit this new market share milestone, our commitment to offering the lowest grocery prices in Britain is stronger than ever."
According to Kantar, grocery price inflation rose by 17.3% in the UK in the four weeks to 16 April, down from the 17.5% it had recorded for the previous four weeks.
McKevitt said: "The latest drop in grocery price inflation will be welcome news for shoppers but it's too early to call the top. We've been here before when the rate fell at the end of 2022, only for it to rise again over the first quarter of this year. We think grocery inflation will come down soon, but that's because we'll start to measure it against the high rates seen last year. It's important to remember, of course, that falling grocery inflation doesn't mean lower prices, it just means prices aren't increasing as quickly."
Last week, the UK's Office for National Statistics said the prices of food and non-alcoholic drinks increased 19.2% year on year in March.
It said the rate for food and non-alcoholic drinks was the highest seen for more than 45 years.
The figures led UK industry body The Food and Drink Federation (FDF) to warn the operating environment and challenges from rising energy and labour costs are testing the "resilience" of the country's food and drinks manufacturers.
FDF chief executive Karen Betts said: "Food and drink manufacturers know we have a responsibility to keep the price of everyday products affordable, and ONS data shows that over 80% are absorbing a proportion of rising input costs in order to shield shoppers from the full price rise.
"This is having an impact on business margins and the resilience of our sector. A drop in investment is flowing from this and points to a worrying economic trend."
Referring to food and beverage inflation as "stubbornly high", Betts said it takes time for the higher costs manufacturers are up against to filter through to the consumer, suggesting more price pressures to come for shoppers.
Today's market share data from Kantar showed Tesco accounted for 27% of the country's grocery sector in the 12 weeks to 16 April, compared to 27.3% a year earlier.
Sainsbury's had a market share of 14.9%, versus 15% the year previous.
In third, Asda's market share was 14%, against 14.1% a year ago. Aldi's fellow discounter Lidl accounted for 7.6% of UK grocery sales, compared to 6.6% a year earlier.