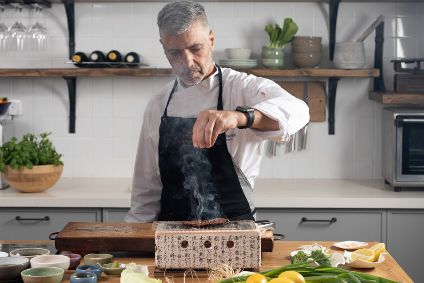 Israeli cell-based meat business Aleph Farms has formed an alliance with Mitsubishi Corporation to develop lab-cultivated meat products in Japan.
The memorandum of understanding will see Aleph contribute its cell-based meat manufacturing platform BioFarm, which cultivates whole-muscle steaks, while Japanese conglomerate Mitsubishi will bring biotechnology processes, branded food manufacturing experience and access to local distribution channels to the table.
The companies hope the venture will result in cell-based meat being produced at scale in a country that has one of the world's densest populations and which imports more than 60% of its food.
Didier Toubia, co-founder and CEO of Aleph Farms, said: "The MoU … marks an important milestone for us, as we methodically build the foundations of our global go-to-market activities with selected partners.
"The cooperation demonstrates Aleph Farms' strategy of working together with the food and meat industries to ensure a successful integration of cultivated meat within the ecosystem, while maximising the positive impact we make. We are excited to bring cultivated meat production closer to the Japanese market."
With yearly revenue of US$140bn, Mitsubishi Corporation is comprised of ten business groups covering a plethora of industries. The Food Industry Group covers food resources, fresh foods, consumer products and food ingredients and is active in every link of the food supply chain, from the production and sourcing of raw materials to the manufacturing of finished food products. It owns UK food group Princes.
Aleph Farms was co-founded with The Kitchen Hub of Israel-based food maker Strauss Group and with Professor Shulamit Levenberg, Dean of the Biomedical Engineering faculty of the Technion – Israel Institute of Technology.
The business, which is backed by, among others, agri-food giant Cargill, is one of a group of companies globally competing to be the first to bring cell-based or lab-produced meat to market at scale and at reasonable cost.
Last month, Mitsubishi invested in one of Alpha Farms' rivals, Mosa Meat of the Netherlands.
In the same month, Singapore gave the all-clear for meat created in a laboratory to be sold in the market by approving cultivated meat products made by US firm Eat Just.