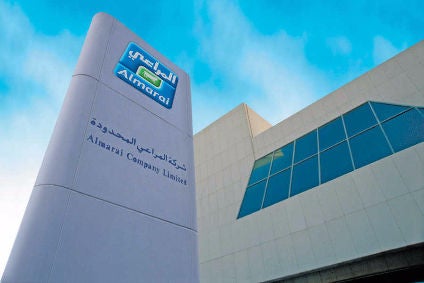 Almarai is seeking a new chief executive to head up the Saudi Arabia-based food and drink business after the resignation of Majed Mazen Nofal for personal reasons.
Nofal, who left Riyadh-headquartered Almarai on 17 November after only 11 months in the role, will be replaced by Bader Abdullah Al Issa in the capacity of managing director until a CEO replacement is found, the company said in a stock-exchange filing.
The departed CEO joined Almarai in 2007. He was the deputy CEO for six months until December last year before moving up to the top position at the company, and also served as finance chief from April to July 2019, according to his LinkedIn biography.
In a brief statement, Almarai said: "The board of directors wishes to extend its sincere gratitude and appreciation to Mr. Majed Mazen Nofal for his commitment and dedication during his tenure in Almarai. The board of directors also wishes him all the best in his future endeavours."
Almarai produces a range of food and drinks products stretching across dairy, poultry, bakery, infant nutrition and juices. The company issued its results in October for the nine months ended 30 September.
Sales revenues grew 8.3% to SAR11.5bn (US$3.06bn), with operating profit up 2.4% at SAR2.02bn. It reported a net profit of SAR1.65bn, an increase of 9.9%.