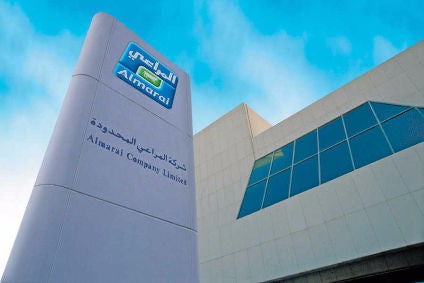 Saudi Arabian dairy firm Almarai is reportedly one of the companies eyeing a majority stake in the UAE's National Food Products Co.
According to Reuters, citing sources familiar with the matter, Almarai is one of several companies to have shown an initial interest in food and dairy company NFPC.
Sources say the deal could be valued at up to US$1.5bn and that Emirates Investment Bank was appointed in October to manage the sale.
NFPC's portfolio includes dairy brand Milco and long life milk-to-fruit juice brand Lacnor. It also has a joint venture with European dairy co-op Arla Foods.
In May, Almarai's board of directors approved a capital investment plan for SAR21bn (US$5.6bn) over the next five years, with investment covering expansion in farming, manufacturing and distribution. On Monday (14 December) it issued a statement saying it planned to boost its capital by a third over 2016 through the issuance of bonus shares to help support its growth plans.
Almarai and NFPC could not be reached for comment at time of press.