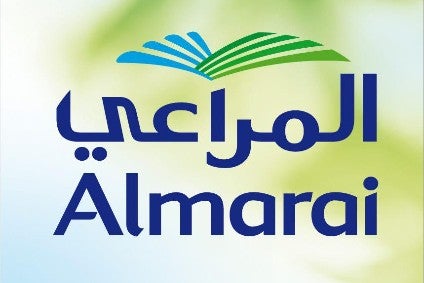 Almarai, one of the largest food and drink companies in the Middle East, has sold its share in a venture producing grains.
Saudi Arabia-listed Almarai offloaded its 33% stake in United Farmers Holding Company (UHFC) late in December to the Saudi Agricultural and Livestock Investment Company (Salic) for the dollar equivalent of US$28m, according to a filing with the exchange.
UHFC was formed in 2013 by Almarai, Salic, and Saudi Grains and Fodder Holding, with each holding roughly a third of the enterprise, which produces wheat, barley, potatoes, soya beans and other grains from its base in Ukraine for export to the Kingdom.
Almarai said the financial impact of the disposal, which received the necessary regulatory and legal approvals, would be felt in its final quarterly results for 2018.
Based in the capital Riyadh, Almarai manufactures food and beverage products spread across dairy, juices, bakery, poultry and infant nutrition for retail and foodservice channels in the Middle East and north Africa.
The proceeds from the sale of the UHFC stake will be used to support the company's business and investments, Almarai said in the filing.