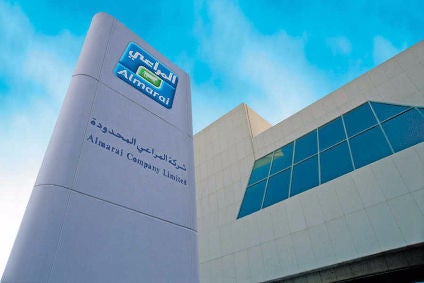 Almarai, the Saudi Arabia-based group, has booked rising sales and earnings for the first nine months of the year, although the company's sales growth slowed in the third quarter.
For the nine months to the end of September, Almarai ran up net income of SAR1.59bn (US$423.8m), up 12.2% on the year. Operating income stood at SAR1.88bn, a rise of 11.3% on the first nine months of 2015.
The improved profitability came on the back of higher sales. Almarai's sales grew 8.6% to SAR11.09bn.
Giving detail on its performance in the third quarter, Almarai said its sales rose 2.5% year-on-year. That level of growth compared to the 10.3% increase in sales Almarai saw in its second quarter.
For the third quarter, Almarai reported a 17.4% jump in revenues from its bakery business on the back of "successful" new products. In late September, Almarai had also announced the "partial and gradual commissioning" of its new bakery plant in Hail, a city in north-western Saudi Arabia.
The growth in Almarai's bakery business helped offset a 9.4% decline in sales from poultry, which contributed to the losses from the division widening.
Almarai said its losses from poultry stood at SAR79.1m, an increase from the SAR49.1m in generated in the third quarter of 2015. It pointed to increased competition from frozen products, which led to excess supply in the market.
"Despite a general slowdown in growth for most of its product categories during the third quarter, the performance of the company has continued to be supported by the continuous favourable commodities prices the company has been able to obtained from the market and also by the measures taken, earlier this year, to improve efficiencies and control operating costs. Given the changing economic environment and the increasing competitive conditions, the company will continue to focus on costs control, efficiency gains and cash-flow preservation while maintaining its strategic direction of profitable growth," Almarai said.